Are you starting a new company or rebranding your existing business? One of the most crucial decisions you will make is choosing a name for your company. The right name can set the tone for your brand and attract potential customers.
But coming up with a catchy, unique, and meaningful name can be challenging. That's why we have compiled a list of 1,000 company name ideas to help you get started on your naming journey.
Why is choosing the right name important?
Your company name is often the first impression people have of your business. It represents who you are, what you do, and what makes you stand out from the competition. A good name can make your brand memorable and leave a lasting impact on your customers.
Having a well-thought-out name can also make it easier to market and advertise your business. It should be something that is easy to remember, pronounce, and spell. This will help potential customers find you and refer you to others.
Tips for choosing the perfect company name
Keep it simple: A short and straightforward name can be more memorable and easier to market.
Reflect your brand: Your company name should align with your brand's values, mission, and vision.
Be unique: Avoid using generic names or those that are already in use by other companies. You want to stand out, not blend in.
Consider the future: Think about how your company may evolve in the years to come. Choose a name that can grow with your business.
Research: Make sure the name you choose is not trademarked or being used by another company. This can save you from legal issues in the future.
1000 Company Names to Inspire You
Here we categorize 1,000 company names into different sections like catchy, unique, professional, creative, quirky, modern, and industry-specific. So, Take a look at our list and see if anything sparks your interest:
Industry-Specific Company Names
Here we categorize the names into different industries to make it easier for you to find inspiration for your particular business:
Technology
Innovatec Solutions
ByteBuilders
LogicLabs
TechNova
DataDynamos
Healthcare and Wellness
Vitality Health Co.
Serenity Spa & Wellness
MindBody Medicine
Healthy Habits Inc.
Flourish Fitness
Food and Beverage
Savory Bites Bakery
Freshly Pressed Juices
Hungry Hippo Catering
Harvest House Cafe
The Gourmet Pantry Co.
Beauty and Fashion
GlamourGuru Cosmetics
Belle Boutique Inc.
Style Savvy Salon & Spa
Dapper Designs Co.
Sophisticated Style Co.
Consulting and Professional Services
ProEdge Consulting Inc.
Elite Executive Solutions
Optimum Organizing Co.
Creative Minds Marketing
Peak Performance Partners
Education and Training
Bright Beginnings Academy
Learn2Lead Training
Academia Tutoring Services
KnowledgeWorks Consulting Group
Mindful Mentors Inc.
Home and Garden
Green Thumb Gardening Co.
Perfectly Placed Interiors
Serene Spaces Home Staging
Handy Helpers Home Repairs
The Rustic Retreat Co.
Retail and E-commerce
Trendy Treasures Store
Digital Deal Depot
The Curated Cart Co.
Chic Choices Boutique
Go-Getter Goods Inc.
Sports and Recreation
High Five Sports Gear
Thrill Seeker Adventures Co.
Pumped Up Performance
Trailblazer Travel & Tours
Game On Gear Shop
Arts and Entertainment
Artistic Ambitions Gallery
Spotlight Studios Inc.
Eventful Excursions Co.
Showtime Cinema Solutions
Melody Makers Music Store
Travel and Tourism
Wanderlust World Travel
Tranquil Trails Travel Co.
Serendipitous Sojourns Inc.
The Roaming Ranger Tours
Voyage Ventures Inc.
Construction and Real Estate
SureBuild Construction Co.
Solid Foundation Real Estate
Homestead Haven Realty
Premium Property Partners
Blueprint Builders Inc.
Financial Services
Fiscal Fitness Financial
MoneyMatters Advisors
Capital Clarity Consulting
ProfitPath Partners
WealthWave Financial Services
Environment and Sustainability
GreenGrowth Sustainability Solutions
EcoEfficiency Experts
Planet Protectors Co.
Sustainable Systems Inc.
Earthwise Environment Services
Nonprofit and Social Services
HelpingHands Humanitarian Services
Purposeful Pathways Nonprofit
CommunityCares Foundation
United Uplift Organization
Benevolence Bridge Nonprofit
Manufacturing and Industrial
Durable Dynamics Manufacturing
Industrial Innovations Inc.
Production Precision Co.
Assembly Assurance Manufacturing
Quantum Quality Co.
Advertising and Media
AdSolutions Agency
MediaMastery Co.
Creative Commercials Inc.
Visionary Voices Advertising
Prominent Promotions Agency
Digital and Online Services
WebWise Solutions
Digital Dynamics Co.
Online Oracle Inc.
Virtual Vanguard Services
ConnectCom Online Co.
Pets and Animal Services
Pawfect Pals Pet Store
Wildlife Wonders Sanctuary
Furry Friends Grooming Services
Aqua Amigos Aquarium Store
Exotic Creatures Pet Shop
Automotive and Transport
Drive Dynamics Auto Services
Rapid Rides Car Rental
MotorMastery Mechanic Services
WheelWise Auto Parts
On-Track Transport Solutions
Personal Care and Fitness
Body Boost Gym & Spa
Wellness Walkers Fitness Center
Active Attitude Athletics
FreshFace Beauty Salon
Fit and Fab Yoga Studio
Event Planning and Service
Dream Day Event Planners
Celebrations Catering Co.
Magic Moments Party Services
Festivity Favors Event Supplies
Gala Glitz Event Planners
Legal and Law
Justice Journey Law Firm
Legal Luminaries Consultancy
Trustworthy Trials Law Services
Verdict Vision Law Firm
Law Leaders Legal Services
Photography and Videography
Picture Perfect Photography
Visionary Vistas Videography
Shutterbug Studios
Snapshots & Scenes Photography
Frame Focus Videography
Architecture and Design
Blueprint Brilliance Architecture Firm
Dazzling Design Co.
Architectural Allure Firm
Structure Symphony Design Co.
Draft Designs Architecture Firm
Cleaning and Maintenance
Sparkle Squad Cleaning Services
Pristine Polish Maintenance Co.
Gleam & Glisten Cleaning Services
Maintenance Masters Co.
Crystal Clean Cleaning Services
IT and Software
Software Savvy Solutions
IT Innovators Co.
Code Catalyst Software Services
Binary Bliss IT Services
Pixel Pioneers Software Co.
Agriculture and Farming
Green Groves Farm
Soil & Sprout Agricultural Co.
Harvest Haven Farms
Cultivate Creations Agricultural Services
Fields & Furrows Farming Co.
Publishing and Printing
PageTurner Publishing House
Inky Impressions Printing Services
Literati Library Publishing Co.
Print Precision Industries
Boundless Books Publishing Co.
Gaming and Esports
GameGurus Co.
Virtual Vanguard Gaming Co.
Esports Enthusiast Inc.
PixelPlay Studios
Cyberspace Champions Gaming Co.
Research and Development
Innovate Insights Lab
Pioneering Progress R&D Co.
Discovery Dynamics Research Services
Evolution Edge Development Lab
Breakthrough Builders Research Co.
Security and Protection Services
Guardian Grace Security Co.
Shielded Safe Protection Services
Vanguard Valor Security Inc.
Watchful Wings Security Services
Defend Duty Protection Co.
HR and Recruitment
Talent Triumph HR Services
Recruitment Rendezvous Co.
PeoplePro HR Solutions
Career Catalyst Recruitment Services
Human Harmony HR Co.
Logistics and Supply Chain
Logistic Leaders Co.
Supply Solutions Inc.
Seamless Shipments Logistics Services
Route Reliance Supply Chain Co.
Freight Frontier Logistics Co.
Energy and Resources
Power Pulse Energy Co.
Resource Reliance Inc.
Energy Emporium Resources Co.
Fuel Future Energy Services
Resource Rhythm Co.
Chemical and Pharmaceuticals
PharmaFusion Co.
Chemical Chronicles Industries
Medicinal Marvel Pharmaceuticals Co.
Bio Bond Chemical Services
Pharma Function Co.
Real Estate Development
Property Progress Development Co.
Estate Evolution Inc.
Development Dynamics Real Estate Co.
Building Blocks Development Services
Real Estate Resolution Co.
Education and Learning
Knowledge Knights Education Center
Enlightened Edges Learning Co.
Academic Achievers Institute
Learning Ladder Education Services
Scholarly Steps Co.
Health and Wellness
Revitalize Remedies Wellness Center
Healthy Horizons Co.
Positivity Pulse Health Services
Wellness Wave Therapy Center
Balanced Body Health Co.
Fashion and Apparel
Dapper Dresser Boutique
Style Surge Apparel Co.
Fashion Forward Outfitters
Dressing Dreams Boutique
Chic Choices Clothing Store
Food and Beverage
Taste Triumph Restaurant
Savory Selections Catering
Brewed Bliss Coffee Shop
Delish Dish Bistro
Gourmet Gateway Restaurant
Travel and Tourism
Voyage Visionaries Travel Agency
Scenic Sojourns Tourism Co.
Globetrotter Guides Travel Services
Destination Dynamics Tour Company
Wanderlust World Travel Agency
Beauty and Cosmetics
Glamour Glaze Beauty Salon
Radiant Reflections Cosmetics Co.
Beauty Boost Boutique
Sparkle & Shine Makeover Studio
Elegance Essence Beauty Parlor
Music and Entertainment
Melodic Mastery Music School
Entertaining Echoes Event Co.
Rhythmic Resonance Record Label
Stage Spotlight Entertainment Services
Harmonious Haven Music Store
Sports and Outdoors
Athletic Ascent Sports Store
Outdoor Odyssey Camping Supplies
Game Gear Sporting Goods
Adventure Access Outdoors Co.
Peak Performance Sports and Outdoors
Arts and Crafts
Creative Canvas Art Studio
Crafty Creations Supplies Store
Artistic Avenues Gallery
Design Dreamers Art Supplies
Masterpiece Makers Craft Store
Social Media and Marketing
Viral Visionaries Marketing Agency
Social Synergy Online Services
Trend Thrust Digital Marketing Co.
Viral Virtuosos Social Media Services
Market Mastery Marketing Firm
Accounting and Finance
Fiscal Forecast Accounting Services
Balance Brains Financial Consulting
Ledger Leaders Accounting Firm
Wealth Wisdom Finance Services
Number Navigators Accounting Co.
Home Decor and Furnishing
Decor Dazzle Home Store
Furnishings Finesse Home Decor
Room Revamp Furnishing Co.
Decorative Dynamics Home Store
Stylish Spaces Interior Design Co.
Construction and Infrastructure
Building Brilliance Construction Co.
Infrastructure Innovators Services
Craftsmen Creations Construction Firm
Structure Specialists Co.
Infrastructure Integrity Construction Services
Retail and E-commerce
Cart Commanders E-commerce Co.
Retail Resonance Store
Shopping Synergy E-commerce Site
Purchase Pioneers Retail Outlet
E-shop Exemplars E-commerce Co.
Catering and Event Planning
Culinary Creations Catering Services
Eventful Excitement Co.
Festive Feast Catering Co.
Occasion Orchestrators Event Planning Services
Savory Soiree Catering Co.
Environmental and Green Services
Eco Emporium Environmental Services
Green Growth Services
Sustainable Solutions Co.
Nature Navigators Environmental Consultancy
Planet Protectors Green Solutions Co.
Software and Technology
Digital Dynamics Software Co.
Tech Triumphs IT Services
Code Commanders Software Development
Innovative Interfaces Tech Co.
Future Frameworks IT Solutions
Pet Care Services
Furry Friends Pet Care Co.
Pawsitive Pet Services
Whisker Wonders Pet Grooming
TailTale Pet Training
Pawfect Pals Pet Care Services
Fitness and Gym
Active Ascent Fitness Center
Body Balance Gym Services
Fit Futures Personal Training
Muscle Mastery Gym Co.
Dynamic Driven Fitness Center
Event Management
Celebration Creators Event Co.
Party Pioneers Event Planning Services
Event Embellish Co.
Festivities Frontier Event Management
Gala Genius Event Services
Photography and Videography
Shutter Surprise Photography Studio
Viewpoint Visionaries Videography Services
Frame Focus Photography Co.
Lense Legends Videography Co.
Picture Perfect Photography Studio
Landscaping and Gardening
Green Glory Landscaping Services
Blossom Builders Gardening Co.
Landscaping Legends Co.
Garden Grace Services
Bloom Boosters Gardening Co.
Childcare Services
Tiny Tots Daycare Co.
Kiddie Comfort Childcare Services
Childcare Champions Co.
Baby Bright Daycare Services
Little Leaders Childcare Co.
Cleaning and Maintenance
Sparkle Squad Cleaning Services
Clean Commanders Maintenance Co.
Pristine Professionals Cleaning Services
Maintenance Maestros Co.
Gleam Guardians Cleaning Services
Legal Services
Justice Journey Law Firm
Legal Luminaries Co.
Case Commanders Legal Consultancy
Verdict Victors Law Services
Advocate Allies Legal Firm
Non-profit and Charity
Benevolence Builders Charity Co.
Philanthropy Pharaohs Non-profit Organization
Giving Grace Charity Co.
Charity Champions Non-profit Organization
Kindness Keepers Charity Services
Research and Development
Innovation Igniters R&D Co.
Research Revivers Development Firm
Discovery Dynamics R&D Services
Pioneering Pathfinders Research Co.
Breakthrough Builders Development Services
Logistics and Supply Chain
Distribution Dynamos Logistics Co.
Supply Chain Superstars Services
Freight Forwarders Logistics Firm
Shipment Specialists Co.
Logistics Legends Supply Chain Services
Energy and Utilities
Power Pioneers Energy Co.
Utility Uplifters Services
Energy Experts Utility Firm
Resilient Resources Energy Co.
Powerhouse Providers Utility Services
Agriculture and Farming
Growth Guardians Agriculture Co.
Farmland Fortune Farming Services
Harvest Heroes Agriculture Firm
Bountiful Bounty Farm Co.
Sustainable Sprouts Farming Services
Mining and Metals
Mineral Masters Mining Co.
Metallic Marvels Metallurgy Services
Excavation Experts Mining Firm
Ore Optimizers Metallurgy Co.
Mining Magnates Services
Broadcasting and Media
Media Mavericks Broadcasting Co.
Broadcast Brilliance Media Services
Telecast Titans Broadcasting Firm
Media Maestros Co.
Broadcast Behemoths Services
Automotive and Transportation
Auto Achievers Automotive Co.
Transportation Trailblazers Services
Motor Magnates Automotive Firm
Transit Titans Transportation Co.
Auto Innovators Services
Printing and Publishing
Press Pioneers Publishing Co.
Inksmiths Printing Services
Publishing Powerhouse Firm
Print Professors Co.
Word Wizards Publishing Services
Insurance and Risk Management
Insurance Innovators Co.
Risk Reducers Management Services
Coverage Creators Insurance Firm
Risk Resolvers Management Co.
SafeGuard Specialists Insurance Services
Real Estate and Property Management
Property Pioneers Real Estate Co.
Realty Royals Property Management Services
Estate Excellence Real Estate Firm
Property Protectors Management Co.
Homestead Heroes Real Estate Services
Clothing and Fashion
Couture Conquerors Clothing Co.
Fashion Forward Services
Style Savants Clothing Firm
Trendsetters Tailors Co.
Glamour Guardians Fashion Services
Education and Training
Knowledge Knights Education Co.
Training Titans Services
Learning Leaders Education Firm
Skill Sharpeners Training Co.
Wisdom Warriors Education Services
Health and Wellness
Wellness Wizards Health Co.
Fit Frontrunners Wellness Services
Health Heroes Firm
Vitality Victors Wellness Co.
Life Longevity Health Services
Hospitality and Tourism
Travel Triumphs Tourism Co.
Hospitality Heroes Services
Voyage Vanguard Tourism Firm
Stay Specialists Hospitality Co.
Travel Trendsetters Tourism Services
Information and Data Services
Data Dynamos Information Co.
Information Innovators Services
Analytic Aces Data Firm
Info Intellects Information Co.
Data Dazzlers Services
Manufacturing and Production
Production Pioneers Manufacturing Co.
Make Masters Production Services
Assembly Artisans Manufacturing Firm
Fabrication Fanatics Production Co.
Manufacturing Maestros Services
Arts and Entertainment
Entertainment Enthusiasts Art Co.
Artistic Achievers Services
Performance Pacesetters Entertainment Firm
Creative Conquerors Art Co.
Entertainment Emporium Services
Security and Investigation
Safety Shield Security Co.
Investigative Intellects Services
Security Sentinels Firm
Guard Gurus Security Co.
Investigation Innovators Services
Cosmetics and Beauty
Beauty Beam Cosmetics Co.
Glamour Giants Beauty Services
Cosmetic Connoisseurs Firm
Radiance Rangers Cosmetics Co.
Beauty Boosters Services
Catchy Company Names
QuickFix Solutions
FreshBloom
SparkJoy Designs
SkyLimit Innovations
BrightMinds Consulting
DreamBig Creations
SmoothSail Shipping
RapidPace Logistics
GoldenTouch Interiors
Pinnacle Peak Solutions
CrystalClear Software
GreenDream Sustainability
PowerPulse Fitness
InfinityLoop Tech
StarBurst Entertainment
MagneticMinds Marketing
TangyTwist Catering
AutumnLeaf Realty
WaveRipple Media
PlayfulPaws Pets
SizzlingGrill Restaurants
Honeycomb Design
AgileMind Gaming
TimelessTrend Fashion
VelvetGlow Beauty
GreenThumb Nursery
TurboDrive Automotive
SweetCrust Bakeries
BeatsRhythm Music
MajesticMosaic Art
TimeSavers Concierge
JewelMatrix Jewellers
HarmonyHomes Builders
FlavorFusion Foods
CraftyHands Artisan
SilkenThread Tailors
StellarSight Opticals
AromaMist Fragrances
BuoyantBooks Publishing
PeakPerfection Fitness
AquaMarina Seafoods
VelvetVines Wineries
CloudNine Travels
VistaView Photography
CosmoQuest Astronomy
EcoEden Landscaping
PassionPetal Florist
SilverLining Insurance
AlchemyGold Jewelers
PrimePrints Publishing
StarShine Cleaners
GoldenGrains Farming
MagicMeadows Dairy
AzureAqua Fisheries
Evergreen Forestry
ShimmerShade Cosmetics
PixelPerfect Imaging
DreamDrip Coffeehouse
ZestyZing Spices
AlpineAir HVAC
SparkleSmile Dentistry
NutriNest Health Foods
ZenithHeight Climbing Gear
FlameFlicker Candlemakers
AmpUp Electronics
BreatheEasy Air Purifiers
LushLoom Weavers
SunnySide Solar
AncientEcho Antiques
PurePamper Day Spa
BrightSpark Tutoring
StormEdge Security
PearlPure Water Filters
InkImpress Printers
BreezyBalloon Party Supplies
ChocoCharm Confectionery
FloralFusion Florists
FineLine Stationery
CrystalCascade Waterfalls
LavaLamp Lighting
Sunburst Solar
SugarRush Candy Store
GlistenGlam Beauty Salon
FrothyFoam Beer Brewery
HappyHops Bunny Farm
PaperDaisy Stationery
SnowySummits Skiing Gear
LuxLinen Bedding
CrystalQuartz Watchmakers
ZippyZoom Delivery
PerfectPolish Car Detailing
BuzzyBee Honey Producers
TerraTrove Gardening Supplies
PristinePool Cleaners
SunflowerSeed Health Foods
CherryBlossom Tea House
RippleEffect Life Coaching
SprinkleSparkle Cake Decorators
DreamyDrapes Curtain Makers
CozyCorner Furnishings
Unique Company Names
QuirkQuanta
ZephyrZest
PolarPrism
NebulaNimbus
QuantumQuill
LunarLattice
StellarSquiggle
EtherEcho
PentaPulse
TetraTinge
OctaOrbit
FractalFrost
PixelPotion
VectorVerve
CipherCrescendo
ProtonParchment
NebulaNomad
QuantumQuartz
PulsePapyrus
MatrixMosaic
HelixHarmony
DriftDream
VortexVerve
InertiaInk
KnotNova
FluxFable
TangentTide
SpiralScribe
RhythmRain
NotionNebula
SynapseSymphony
VibrationVista
ResonanceRevel
VerveVortex
ZestZenith
EssenceEcho
QuirkQuantum
SingularityScribble
NebulaNest
ZephyrZen
VibeVista
PixelPulse
DriftDew
AuraAxis
SineSoul
CipherCircuit
VortexVibrance
QuasarQuill
FluxFountain
ZestZing
TangentTango
HarmonyHive
HelixHarbor
EtherEclipse
QuantumQuirk
ZenithZephyr
PulsePetal
NebulaNudge
StellarSpiral
QuantumQuake
VibrationVerve
CryptoCipher
SpiralSymphony
VistaVortex
LatticeLush
ZephyrZing
NebulaNestle
QuantumQuench
VibeVortex
PixelPulse
FractalFountain
CipherCrescent
StellarSpark
SpiralSpice
VortexVibrant
QuillQuasar
FluxFlame
EtherEve
QuantumQuilt
ZestZephyr
PulsePotion
NebulaNectar
StellarSwirl
QuantumQuiver
CipherCave
SpiralSketch
VibeVoice
PixelPulse
DriftDawn
CipherCloud
StellarSecret
SpiralSage
VortexVestige
QuillQuest
FluxFrost
EtherEcho
QuantaQuill
ZestZephyr
PulsePolar
NebulaNimbus
Professional Company Names
Paramount Professionals
Executive Edge
Capital Care Consulting
Elite Enterprise
Summit Strategies
Pinnacle Performance
Apex Advisors
Premier Partners
Bullseye Business Solutions
Navigator Network
Mastermind Management
Peak Performance Partners
ProActive Professionals
Prosperity Pathways
Visionary Ventures
Strategic Success Solutions
Distinguished Directions
Expert Endeavors
Titan Tactics
Keystone Knowledge
Superior Strategies
Expert Edge
Vanguard Ventures
Executive Excellence
Precision Professionals
Noble Network
Wise Wayfinders
Premier Pathways
Prime Performance Partners
Elite Endeavors
Prosperity Pioneers
Visionary Ventures
Governance Guardians
Pinnacle Professionals
Bold Business Builders
Champion Consultants
Stellar Strategies
Advanced Achievers
Cornerstone Consultants
Prominent Partners
Integrity Innovations
Trusted Trails
Progressive Pathways
Prudent Pioneers
Reliable Rangers
Wise Wayfinders
Governance Guardians
Trustworthy Trailblazers
Expert Explorers
Advanced Advocates
Proficient Pathfinders
Elite Endeavors
Pioneering Pathfinders
Proficient Pioneers
Wise Wayfinders
Trustworthy Trekkers
Advanced Advocates
Reliable Rangers
Expert Explorers
Proficient Pathfinders
Strategic Success
Elite Endeavors
Pioneering Partners
Proficient Pioneers
Trustworthy Trustees
Advanced Advocates
Reliable Rangers
Expert Explorers
Proficient Pathfinders
Strategic Success
Trustworthy Trustees
Advanced Advocates
Overseer Operations
Reliable Rangers
Expert Explorers
Proficient Pathfinders
Strategic Success
Trustworthy Trustees
Advanced Advocates
Reliable Rangers
Expert Explorers
Proficient Pathfinders
Strategic Success
Trustworthy Trustees
Advanced Advocates
Reliable Rangers
Expert Explorers
Proficient Pathfinders
Wise Wayfinders
Governance Guardians
Trustworthy Trailblazers
Expert Explorers
Advanced Advocates
Proficient Pathfinders
Elite Endeavors
Pioneering Pathfinders
Proficient Pioneers
Wise Wayfinders
Trustworthy Trekkers
Advanced Advocates
Creative Company Names
SketchyStars Design
QuirkyQuarks Innovations
DoodleDawn Creations
DreamyDrizzle Artworks
VisionaryVortex Studios
PuzzledPixel Productions
CreativityCocoon
MosaicMoon Designs
ImaginationInfinity
DreamDrafter
MagicMist Makers
IdeaIvy Innovations
CanvasCloud Creations
WhimsicalWave Artworks
DazzleDome Designers
InsightImprint
BrainwaveBlossom Studios
ShimmerShack Productions
MystiqueMeadow Creations
VisionVessel Designs
BrilliantBurst Studios
CreativityCascade
GalaGlint Graphics
DoodleDreamer Design
AuraArtisans
InsightInk Innovations
ImaginationInflux
WizardWisp Creations
WhimsicalWhirl Makers
StellarScribble Studios
CreativeCosmos
FableForge Designs
DreamDynamo
MysticMesh Makers
SparkleSquad Creations
PencilParade Studios
CraftyCubicle
QuirkyQuill Designs
WittyWave Studios
IdeaImpression
WhirlwindWorkshops
ChalkCharm Creations
DreamyDrips Designs
QuaintQuiver
CharmingChalk Studios
ColorCascade Creations
VisionaryVibrance
DaintyDoodle Designers
WizardWarp Studios
EnchantEcho Creations
CraftyCosmos
VibrantVortex Designs
ImaginationIncubator
DazzleDew Studios
EnigmaEve Creations
DreamyDusk Designers
WhimsicalWisp Studios
FantasyFountain Creations
ColorCharm
StellarScribble Designs
CraftyChalk Studios
QuirkyQuill Creations
VisionVoyage Designs
WhimsicalWave Studios
IdeaInspire
MysticMesh Creations
SparkleSquad Designs
PencilParade Studios
MarvelMosaic
Company Names For Small Businesses
Petite Prodigies
Mini Marvels
Pint-sized Pioneers
Compact Creators
Tiny Titans
Small-scale Saviors
Pocket Powerhouses
Modest Mavericks
Undersized Unicorns
Little Luminary
Minute Maestros
Diminutive Dynamos
Scaled-down Specialists
Bantam Builders
Pocket-sized Producers
Niche Navigators
Mini Moguls
Petite Powerhouses
Small-size Strategists
Micro Maestros
Compact Champions
Pint-size Pioneers
Mini Masters
Diminutive Doers
Miniature Mavens
Modest Magnates
Bantam Brains
Petite Professionals
Tiny Trendsetters
Micro Makers
Lilliputian Leaders
Niche Nurturers
Compact Commanders
Mini Movers
Small-scale Specialists
Tiny Trailblazers
Pocket-Size Power Players
Bantam Bosses
Modest Movers
Undersized Upstarts
Petite Producers
Minute Makers
Small-sized Strategists
Niche Navigators
Mini Mavens
Lilliputian Legends
Tiny Titans
Compact Conquerors
Small-size Superstars
Micro Movers
Petite Pioneers
Pint-sized Producers
Modest Mainsprings
Niche Nurturers
Bantam Benchmarks
Mini Magnates
Small-scale Stars
Diminutive Disruptors
Lilliputian Luminary
Tiny Transformers
Compact Creatives
Bantam Bosses
Small-sized Strategists
Micro Mentors
Mini Movers
Petite Pioneers
Lilliputian Legends
Tiny Trailblazers
Compact Conquerors
Modest Mainsprings
Small-size Superstars
Micro Movers
Pint-sized Producers
Diminutive Disruptors
Small-scale Stars
Bantam Benchmarks
Tiny Transformers
Modest Movers
Lilliputian Luminary
Compact Creatives
Modern Company Names
FutureFlash Innovations
PixelPioneer Productions
QuantumQuirk Solutions
TechTitan Industries
Hi-Tech Horizons
InnovationInflux
VisionVelocity Ventures
ByteBarge Businesses
NanoNest Enterprises
PicoPinnacle Productions
DynamoDigital Creations
ModernMatrix Solutions
ByteBreeze Businesses
QuantumQuest Ventures
PixelPulse Productions
InnoWave Industries
TechTorch Enterprises
ByteBloom Businesses
CyberCraft Creations
InnoInstinct Industries
FutureFusion Firms
NanoNimbus Enterprises
QuantumQuest Ventures
ModernMarvel Productions
FutureFlash Firms
CyberClutch Creations
TechTrend Enterprises
PixelPeak Productions
QuantumQuill Ventures
InnoIris Industries
CyberCraft Businesses
TechTwist Enterprises
FutureFlow Firms
ModernMingle Solutions
QuantumQuake Ventures
PixelPioneer Productions
CyberCrew Creations
TechTrust Industries
FutureFlicker Firms
ModernMagnet Businesses
NanoNexus Enterprises
QuantumQuiver Ventures
PixelPuzzle Productions
CyberCove Creations
TechTrace Enterprises
FutureForesight Firms
ModernMotive Solutions
QuantumQuirk Ventures
PixelPulse Productions
CyberCurve Creations
TechTouch Enterprises
FutureFountain Firms
ModernMotion Businesses
NanoNiche Enterprises
QuantumQuantum Ventures
PixelPlume Productions
CyberCube Creations
TechTerra Enterprises
FutureFlux Firms
ModernMomentum Solutions
QuantumQuanta Ventures
PixelPrism Productions
CyberCrisp Creations
TechTrance Enterprises
FutureForce Firms
ModernMatrix Businesses
NanoNimbus Enterprises
QuantumQuake Ventures
PixelPioneer Productions
CyberCraft Creations
TechTempo Industries
FutureFocus Firms
ModernMingle Solutions
NanoNook Ventures
QuantumQuest Enterprises
PixelPress Productions
CyberCrisp Creations
TechTorch Enterprises
FutureFlicker Firms
ModernMuse Businesses
Quirky Company Names
Oddball Oracles
QuirkyQuark Creations
ZanyZeppelins
WhackyWidgets
EccentricEgret Enterprises
ZippyZebu Innovations
Offbeat Octopuses
BouncyBilby Businesses
JovialJellyfish Ventures
KookyKoalas
LivelyLlama Labs
Mirthful Meerkats
NuttyNightingale Networks
PeculiarPenguins
QuirkyQuokka Quarters
RambunctiousRaccoons
SillySeahorses Studios
TicklishTrout Tech
UnusualUnicorn Utilities
VexingVulture Ventures
WhimsicalWallabies
ZippyZonkey Zones
EccentricEchidna Enterprises
FancifulFlamingos
GoofyGorillas
HilariousHippogriffs
ImaginativeIguanas
JocularJackrabbits
KookyKangaroos
LudicrousLobsters
MirthfulMudskippers
NuttyNuthatches
OffbeatOstriches
PeculiarParakeets
QueerQuetzals
RidiculousRhinoceros
SillySalamanders
TicklishToucans
UnusualUmbrellabirds
VexingVipers
WhimsicalWombats
ZanyZebras
AbsurdAlbatrosses
BizarreBarracudas
CrazyCrayfish
DrollDugongs
EccentricElephants
FarcicalFrogs
GoofyGeckos
HilariousHedgehogs
ImaginativeImpalas
JocularJellyfish
KookyKoalas
LudicrousLemurs
MirthfulMonkeys
NuttyNarwhals
OffbeatOctopuses
PeculiarPufferfish
QuirkyQuails
RidiculousRaccoons
SillySloths
TicklishTurtles
UnusualUakaris
VexingVultures
WhimsicalWalruses
ZanyZeppelins
AbsurdAlpacas
BizarreBaboons
CrazyCapybaras
DrollDolphins
EccentricEchidnas
FarcicalFish
GoofyGiraffes
HilariousHamsters
ImaginativeIbexes
JocularJaguars
KookyKinkajous
LudicrousLynxes
MirthfulMeerkats
NuttyNightingales
Tips on Choosing the Perfect Company Name
Are you planning to start your own business but struggling to come up with a catchy and unique name? Choosing the perfect company name is crucial as it will be the first thing that people will associate with your brand. A good company name should not only be memorable but also reflect your brand's values, products, or services. Here are some tips on how to choose the right company name for your business.
Brainstorm and Research
The first step in choosing a company name is to brainstorm ideas. Write down any words or phrases that are related to your brand, products, or services. Then, do some research on those terms to make sure they are not already taken by other companies. You can also use online tools such as a thesaurus or name generator to get more ideas.
Keep it Simple
A simple and easy-to-pronounce name is more likely to stick in people's minds. Avoid using complicated or long words that may be difficult for customers to remember or spell correctly. Your company name should also be easy to say and understand, especially if you plan on expanding your business internationally.
Make it Relevant
Your company name should give customers an idea of what your business is all about. It can be a play on words or a combination of two relevant words to create a unique name. For example, "Fit Frontrunners" for a fitness brand or "Discovery Dynamics" for a research and development company.
Consider Your Target Audience
Think about who your target audience is and choose a name that will resonate with them. For instance, if your target audience is children, a fun and playful name would be more appropriate. If you are targeting professionals, a more serious and sophisticated name may be better suited.
Avoid Limiting Your Business
It's important to choose a company name that can grow with your business. Make sure the name is not too specific to one product or location, as this may limit your business's expansion in the future. Instead, opt for a name that can accommodate new products or services and reach a wider audience.
Get Feedback
Once you have a few potential names, get feedback from family, friends, or potential customers. They can offer valuable insights and help you narrow down your options. You can also create a survey or poll to get feedback from a larger audience.
Trademark and Domain Availability
Before making your final decision, make sure the name you have chosen is available for trademarking and that the domain name is available for your website. This will ensure that you can legally protect your brand and have a strong online presence.
Conclusion
Choosing the perfect company name may seem like a daunting task, but with these tips in mind, you can come up with a unique and memorable name that represents your brand. Remember to keep it simple, relevant, and appealing to your target audience. And most importantly, have fun with the process! Your company name is the first impression people will have of your business, so make it a good one. So, go ahead and get creative with your company name ideas. Who knows, you may just come up with the next big thing in the business world! Let these quirky and fun company names inspire you to find the perfect name for your own business. Good luck!
You can also check out: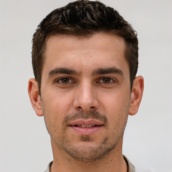 A seasoned naming expert and the creative brain behind NameClerks.com, Alex delves deep into the world of words, crafting unique and impactful names for businesses, brands, and teams. With a keen understanding of linguistics and market trends, Alex has become a go-to authority in the naming industry. When not immersed in the nuances of nomenclature, he enjoys exploring different cultures, adding depth to his naming expertise.