Are you looking for the perfect house-flipping business names? Look no further! In this article, we'll discuss everything you need to know about choosing a great name for your house-flipping business.
When starting a new business, one of the first and most important decisions you will make is choosing a name. Your business name represents your brand and can have a big impact on how customers perceive your company. This is especially true in the house-flipping business, where a catchy and memorable name can help you stand out from the competition.
But coming up with a creative and effective name for your house-flipping business can be challenging. So here are some tips to guide you through the process:
Be unique: You want your business name to be different from others in the market. This will help you build a strong brand identity and avoid any confusion with other businesses.
Be memorable: A good name is one that sticks in people's minds. It should be easy to remember, spell, and pronounce.
Reflect your business: Your business name should give potential customers an idea of what you do. You can incorporate words like "flipping" or "renovations" in your name to make it clear.
Consider your target audience: Think about the type of customers you want to attract and use a name that resonates with them. For example, if you are targeting high-end clients, a sophisticated name would be more suitable than a playful one.
Keep it short and simple: Avoid long and complicated names that can be difficult to remember. Shorter names are also easier to fit on business cards, signs, and other marketing materials.
Use puns or wordplay: A clever play on words or a witty phrase can make your business name stand out and add some personality to your brand.
Avoid using location-specific names: While it might seem like a good idea to include your city or state name in your business name, this can limit your potential for expansion in the future.
Once you have some ideas for names, make sure to check if they are available as domain names and on social media platforms. You want to have a consistent online presence that matches your business name. So here are some name ideas to get your creative juices flowing:
House Flipping Business Names
Flip It and Love It
The Renovation Nation
House Flippers Co.
Remodel Rascals
Dream Homes Makeover
Flip and Sell Realty
Revamp Estates
Renewed Residences
Home Rejuvenation Pros
Property Makeover Specialists
Flip and Shine Homes
Upscale Estate Rescuers
Home Flip Fantastics
Reimagined Residencies
Estate Transformations
Dynamic Domiciles
Radical Renovations
Home Refreshers
Dwellings Revitalized
Property Reclaimers
Habitat Handymen
Smooth Flip Properties
House Revival Experts
Property Facelifts
Fresh Start Flips
Dashing Dwellings
Quick Flip Homes
Bright Future Flips
DreamFlip Properties
Estate Overhaul
Flip With Finesse
Refreshed Realty
Diamond in the Rough Flippers
Superior House Flips
ProFlip Residences
Elite Estate Enhancements
House Redeemers
Visionary Property Flips
New Lease Homes
Flip Perfection Properties
Habitat Hustlers
Home Makeover Marvels
Flip and Glow Homes
Property Facelift Pros
Prestige Property Flips
New Horizons Homes
House Flip Haven
Pristine Property Flippers
Turnkey Transformation Realty
Dazzling Domicile Flips
Flip and Flourish Realty
Home Renewal Heroes
Spruced Up Spaces
Total Turnaround Properties
House Flip Fusion
House Flipping Company Names
Choosing the right name for your house-flipping business can be a pivotal step in building a strong brand identity. The right name should be unique, easy to remember, and convey the professionalism and reliability of your services. Now, let's dive into some catchy house-flipping company name ideas:
Prime Property Pros
Flip and Shine Homes
Realty Revamp
Dream Dwelling Flips
Elegant Estates
House Harmony Flips
Prestige Property Flippers
QuickFlip Realty
A1 Abode Makeovers
Swift Sale Properties
Deluxe Dwelling Designs
Rapid Revamp Real Estate
Magic Makeover Homes
Ideal Interiors Flips
Vibrant Vistas Homes
Happy Home Rehabs
Flip and Fix Realtors
Elegant Estates
Dazzling Domiciles
Property Perfection Flips
Flip, Fix & Sell
ReHome Solutions
First-Class Flips
Fresh Start Homes
Proficient Property Flips
Revive & Thrive Homes
Home Heralds
Esteemed Estates
Majestic Makeover Homes
House Harmony Rehabs
New Nest Flips
Prime Property Pickers
Home Refresh Renovators
Renovate & Relocate Realty
Quick Quarters Flips
Estate Enhancers
Vibrant Ventures Real Estate
Top-Notch Turnkey Homes
Pristine Property Flips
Pinnacle Property Professionals
Home Honeycomb Flips
Home Revival Realty
Flip & Sell Specialists
Property Patch-up Professionals
Superior Sale Homes
Noble Nest Flips
Home Remedy Renovators
Dandy Dwelling Designs
Ultimate Upgrades Homes
Flipper's Fantasy Estates.
Flipping Houses Business Names
Choosing the right name for your house-flipping business can set the tone for your brand and help attract the right clients. It should be catchy, easy to remember, and reflect the unique value that your business provides. Here are house-flipping business name ideas to inspire you:
FlipNest Investments
HomeRevamp Pros
HouseFlip Haven
Revive Estates
PropertyRefresh Innovations
HomeFlip Hub
EstateRevitalize Solutions
FlipCrafters
PropertyRevamp Experts
FlipSage Investments
HavenRenovate Creations
HomeRise Enterprises
EstateEvolve Innovations
FlipFortunes
HouseRevive Masters
HomeReform Innovations
EstateElevate Creations
FlipFame Investments
PropertyPivot Enterprises
HouseRejuvenate Pros
HomeReshape Solutions
EstateEmbellish Experts
FlipFlourish Haven
PropertyPerk Masters
HouseReform Hub
HomeRenaissance Creations
EstateElixir Innovations
FlipFountain Enterprises
PropertyPulse Pros
HouseRevitalize Solutions
HomeRefurbish Innovations
EstateEnliven Masters
FlipFulfill Haven
PropertyPolish Hub
HouseRenew Experts
HomeRevive Creations
EstateEnergize Solutions
FlipFinesse Innovations
PropertyPerfection Enterprises
HouseRejuvenate Pros
HomeRevamp Experts
EstateElevate Solutions
FlipFame Masters
PropertyPivot Pros
HouseRefresh Innovations
HomeRenaissance Creations
EstateElixir Masters
FlipFountain Haven
PropertyPulse Hub
HouseRenew Experts
Flipping Houses Company Names
Choosing the right name for your house-flipping business is a crucial first step in your journey. It should be catchy, memorable, and indicative of the services you provide. As the face of your brand, it needs to resonate with your target market and position you as trustworthy and professional in the competitive real estate industry. Now, without further ado, let's dive into the list of creative house-flipping company name ideas:
FlipFlo Homes
BricksFlip
CasaMakeovers
Flipster Properties
DealDwellings
EstateRevamp
QuickFlip Realty
HomeHarmony Flippers
ProfitProperties
FlipFancy Homes
FlipWorks
HomeVision Flippers
FirstRate Flips
DreamDwelling Flips
FlipFast Homes
BrickNFlip
FreshFlip Estates
ReviveReno Homes
SwiftSale Flippers
ElegantEstates Flips
HomeHustle Flipping
PrimeProperty Flippers
FlipSpark
EstateEvolve
FlipFusion Realtors
HomeFlip Force
QuickTurnaround Realty
FlippingGenius
MakeoverMasters
HomeHorizon Flippers
FlipFolio Properties
FlipFinesse
EstateElevate
FlipFavor Homes
RevampRealty
FlipFiesta
HomeHarvest Flippers
PropertyPivot
FlipFrontrunners
SwiftShift Estates
ReviveRight Flippers
HomeHype Flipping
PropertyPerfection
EstateEdge Flippers
FlipFocus
HomeHaven Flippers
PropertyPulse
FlipFeat Realtors
RevampRevolution
DwellingsDelight Flippers
House Flipping LLC Names
Choosing the right name for your house-flipping business is a crucial step in your company's journey. It can set the tone for your brand, influence your marketing efforts, and even play a role in potential clients' perceptions of your business. When you choose a name, consider its relevance, uniqueness, and the message it communicates about your services. Here are house-flipping LLC name ideas for your consideration:
Flip and Shine Homes
Revive Estates LLC
House Revamp Ventures
Transform Property Pros
Revitalized Realty
Flipster Homes LLC
Reinvent Residences
Elevate Estate Flipping
Swift Switch Homes
Home Flip Haven
Elegant Estates Flipping
Rebirth Realty LLC
SwitchBrick Solutions
Phoenix Property Flipping
NuHaven Homes
Makeover Mansion LLC
Flip and Fetch Realty
Dwellings Revamp LLC
PropFlip Pros
HouseTurn Heroes
Facade Facelift Homes
Refurbished Radiance Realty
Rejuvenate Residencies
Rise and Flip Realty
Prism Property Flippers
Domicile Dynamics LLC
Home Harvest Flips
Remodel and Resell Realty
Dwell Flip Delight
Charming Change Homes
Rehab and Resell Realty
TurnKey Transitions LLC
Revamp and Resell Homes
Realty Rebirth Pros
Prospex Property Flippers
Valor Ventures Homes
Realty Resurgence LLC
Pioneer Property Flipping
FlipForge Homes
Dwelling Dynamics LLC
SwiftFlip Solutions
Radiant Revamp Realty
CasaChange Contractors
Prestige Property Flippers
Rehab Realty Rookies
Venture Vista Homes
Realty Remix LLC
HomeFlip Harmony
Bright Brick Flippers
Dream Domicile Dynamics
Best Names For House-Flipping Businesses
Here are unique and catchy names for house-flipping businesses:
Proficient Property Pioneers
Brilliant Building Brokers
House Harmony Heroes
Dazzling Dwelling Dealers
Estate Elevation Experts
Revive Realty
Flip Fantastic
Visionary Villa Ventures
Majestic Makeover Masters
Dwell Dreamers
Turnkey Transformation Titans
Radiant Renovators
Prestige Property Pursuits
Habitat Haven Heroes
Elegant Estate Enhancers
Home Horizon
Flip and Furnish
Premier Property Polishers
Classy Casa Creators
Dwelling Dynamics
Refreshed Residences
Crafty Crib Constructors
Abode Ablaze
Home Heralds
Polished Property Professionals
Homefront Heroes
Flip Force
Estate Elevation Elite
House Fixer Fairies
Realty Revamp Royals
Classy Crib Crafters
Fresh Facade Finders
Property Progress Pioneers
Dazzling Domicile Designers
Habitat Heroes
Dream Dwelling Designers
Revive Residences
Stylish Structure Specialists
Casa Creators
Estate Enthusiasts
Homefront Hustle
Accomplished Abode Artisans
Radiant Realty Restorers
Domicile Dreamers
Superior Structure Solutions
Flip and Fly
Renovate and Recharge
Majestic Mansion Masters
Brilliant Building Boosters
Vibrant Villa Visionaries
Catchy Names For House Flipping Business
Flipper's Fantasy
Property Pros
Revamp Realty
House Harmony
Stellar Restorations
Dynamic Domiciles
Estate Elevation
Flip and Shine
Home Horizon
Property Paradigm
Creatively Crafted
Riveting Renovations
Flip n' Fix
House Resuscitation
Home Makeover Maverick
Home Flip Hub
Revitalized Residences
Premier Property Flips
Dazzling Dwellings
Estate Escalations
Marvelous Makeovers
Property Phoenix
Bold Builders
Home Revival Republic
Radiant Restorations
Capital House Crafts
Elite Estate Enhancements
Domicile Dynamo
House Uplift
Flip and Furnish
Prestige Property Pros
Flipper's Dream
Property Rebirth
Makeover Magicians
Swift Sell Realty
House Rejuvenators
Facelift Flippers
Home Transfiguration
Estate Elevation
Re-imagined Residences
Transformative Tidings
Home Reinventions
Rejuvenation Realty
House Heal
Home Reshape
Structure Surge
New Wave Homes
Refurbished Residencies
Property Pilots
Flip Force Five.
Creative House Flipping Business Names
The house flipping business is a lucrative venture that aims to buy properties at lower prices, renovate them, and then sell them for a significant profit. Selecting a creative and catchy name for your house-flipping business can have a considerable influence on attracting potential customers and setting yourself apart in the crowded real estate market. Here are creative house-flipping business name ideas:
Flipper's Fortune
House Revamp Ventures
Property Makeover Masters
Home Turnaround Titans
Estate Upgrade Experts
Dwellings Reimagined
Property Flip Frontier
Home Remake Haven
Flip and Shine Realty
Revived Residences
Transforming Townhouses
Flip and Sell Specialists
Estate Reboot Enterprises
Property Flip Perfection
Revamp Realty
Home Refresh Pros
Dwellings Refurbished
Flip and Fetch Realty
House Revive Hub
Property Pivot Pros
Home Rebuild Heroes
Estate Enhance Experts
Flip and Flourish Realty
Transforming Terraces
Refurbished Residences
House Rejuvenation Hub
Flip and Fly Realty
Revamp and Resell Realty
House Recovery Heroes
Flip and Flow Realty
Home Remodel Masters
Majestic Makeover Homes
Property Revamp Pros
Home Upgrade Heroes
Flip Fabulous Homes
Reimagined Residences
Daring Dwelling Flippers
Flip and Forge Realty
Rapid Revamp Realty
Refresh and Resell Realty
Refurbished Real Estate
House Rejuvenate Hub
Flip and Flash Realty
Revive and Resell Realty
House Remodel Masters
Property Pivot Masters
Home Refresh Hub
Estate Refurbish Experts
Flip and Finesse Realty
Transforming Triplex.
Funny House Flipping Business Names
Humor can be an effective tool to make your house-flipping business stand out in the market. By infusing some wit into your business name, you not only make it more memorable but also convey a sense of approachability and lightheartedness. This can be a strong asset in an industry often characterized by stress and uncertainty. Here are funny house-flipping business name ideas to tickle your funny bone:
Flip Flop Homes
House Mouse Flips
Flippity Do Da
Flipper's Delight
House of Pancakes
Brick Trick Flips
Wall-to-Wall Wallets
Turnaround Townhouses
Upturn Estates
Funny Bunny Flips
Jolly Brick Flips
Roof-to-Proof Flips
Chuckles & Shingles
Whiskey & Drywall
Hammer Time Homes
Joke's on You Estates
Giggle Gable Homes
Chuckle Chateau
Happy Hammer Homes
Laughing Lumber House Flips
Ticklish Timber Flips
Giggles and Grout
Laughing Loft Flips
Tickled Pink Properties
Snicker Shacks
Jovial Jamb Flips
Cheerful Chimney Flips
Hilarious Homes
Funny Foundation Flips
Whimsical Window Flips
Rib-tickling Renovations
Giggle Gang Flips
Chortle Castle Flips
Smiley Shingles Flips
Ticklish Townhomes
Guffaw Gables
Grin 'n' Grout
Flipper's Folly
Chuckling Chateaus
Hyena Havens
Wisecrack Walls
Doorjam Drollery
Jocular Joists
Merriment Mansions
Beam Me Up, Flippy
Grinning Gable Flips
Mirthful Manors
Chuckling Condos
Snickering Shacks
Quip Quarters.
Catchy Bounce House Names
Choosing a catchy name for your bounce house business is crucial to attracting the attention of your target audience and making your brand memorable. A unique, fun, and creative name will set your business apart from the competition and entice parents and children alike.
Bouncy Castle Kingdom
Jumping Jacks Jamboree
Leap Frog Landing
Hoppity Hops House
Sky High Bouncers
Bounce Palace Paradise
Jump & Joy Jubilee
Rainbow Ricochet Retreat
Cloud Nine Bouncers
Fun Flips Fiesta
Jumping Jellybeans
Magic Moonwalks
Boogie Bounce Boulevard
Springy Steps Soiree
Happy Hopper Haven
Bouncy Bubble Bonanza
Pogo's Playhouse
Roo's Rambunctious Room
Sproing Spree Spot
Whimsical Whoosh Warehouse
Flip Flop Festival
Jolly Jumper Junction
Giggle Gale Gateway
Wacky Wobble World
Springtime Soar Station
Hopscotch Harbour
Leap Loyale Launchpad
Bounce Buddies Boulevard
Perky Poppers Plaza
Frenzied Frolic Farm
Starlit Spring Space
Inflatable Illusion Island
Whisked Whirl Wonderland
Jump Junction Jaunt
Bounce Bonanza Base
Giggle Gorge Gateway
Dreamy Drift Dome
Bubble Bounce Bazaar
Kiddo's Kangaroo Kingdom
Laughing Leap Lane
Frolicsome Fling Field
Zippy Zoom Zone
Hoppy Harmony Hill
Bouncy Bear Boulevard
Silly Spring Sanctuary
Jubilant Jump Jungle
Whimsy Whirl Wharf
Zesty Zing Zone
Yippee Yard Yonder
Frothy Fun Fort
Catchy House Flipping Business Names
Prestige Property Flip
Elite Estate Exchange
Blue Diamond Deals
Classy Casa Creations
Flip and Furnish
Stellar Home Swaps
Platinum Property Picks
Glittering Gables
Majestic Manor Makeovers
Creative Casa Capital
Elegant Estate Exchanges
Fast Flip Real Estate
Gilded Home Group
Luxury Loft Lifts
Prime Property Partners
Quick Quarters Quips
Rapid Residence Revamp
Supreme Shack Swaps
Top-tier Turnaround
Upscale Urban Unveiling
Vibrant Villa Ventures
Wondrous Home Whirls
Excelsior Estates
Flip 'N' Flow Properties
Grandiose Grounds
High-end Home Hauls
Imaginative Invest-estates
Jazzy Joint Juggles
Kingly Key Keeps
Lucrative Loft Leaps
Magnificent Mansion Markets
Notable Nook Nudges
Opulent Oasis Options
Premier Property Pivots
Quality Quarters Quest
Refreshing Residence Reroutes
Stunning Shack Shifts
Terrific Terrace Trades
Ultimate Urban Upgrades
Value Villa Ventures
Winsome Woodwork Whizzes
Exquisite Estate Exchanges
Yard to Yard Yields
Zestful Zenith Zones
Action Abode Advancements
Brilliant Bungalow Bounce
Capital Casa Conversions
Dashing Dwelling Drive
Express Estate Exchanges
Fabulous Flip Foundations
Best Business Names For Flipping Houses
Selecting the perfect business name for your house-flipping venture is a crucial step in building your brand. A compelling name can articulate your business philosophy, level of expertise, and market position, leaving a lasting impression on potential clients. It can differentiate you in an increasingly competitive industry and give you a unique identity in the real estate market. Here are brand name ideas for your house-flipping business:
Flipper's Fortune
Estate Elevation
Property Makeovers
Home Revival Co.
Upgrade Estates
Flip & Sell Realty
Turnkey Transformations
Prestige Property Flippers
Elite Home Enhancements
Upscale Estate Upgrades
Renovate & Resell
Flip Dream Homes
Revamp Residences
Estate Evolution
Majestic Makeovers
Home Rejuvenation Inc.
Luxe House Flips
Reimagine Realty
Quality Quarters Flip
High-End Home Flips
Property Polishing
Estate Enhancement
Dwelling Dynamics
Restyle Residences
Flip & Prosper Realty
Grand Makeovers
Home Uplift Corp.
Stellar Property Flips
House Flip Haven
Flipper's Emporium
Realty Revampers
Flip & Shine Homes
Dapper Dwellings
Majestic Mansion Makeover
Clever Casa Flips
Posh Property Flips
Home Harmony Flips
Splendid Spaces
Estate Makeover Masters
Property Perfection
Classy Casa Flips
Flip and Flourish
Refurbished Residences
Radiant Renovations
Dream Dwelling Designs
Deluxe Domicile Flips
Classy Casa Creations
Stylish Spaces
Sophisticated Shelters
Exquisite Estates
Transformative Terraces.
Creative Names for Property Business
Choosing a creative, catchy name for your property business can have a significant impact on your brand's visibility and recall. A good name should reflect the essence of your business, be easy to remember, and resonate with your target audience. Here are creative property business name ideas:
Propertize Ventures
Estate Elite
Realty Roots
Home Harmony
Property Prism
Dwelling Dynamics
Abode Architects
Habitat Heights
Maison Mirage
Estate Escapade
Property Pantheon
Home Horizon
Realty Rhythm
Casa Crest
Homestead Haven
Estate Element
Property Pulse
Habitat Hub
Home Helix
Realty Radiance
Estate Enigma
Property Prodigy
Home Hues
Realty Reflections
Habitat Harmony
Casa Canvas
Estate Echoes
Property Paradigm
Dwelling Dream
Realty Ripples
Homestead Heights
Casa Capstone
Property Peak
Home Hype
Realty Rays
Habitat Hype
Estate Ethos
Abode Ascent
Property Perspective
Home Heritage
Realty Revamp
Estate Elevation
Casa Cliffs
Homestead Halcyon
Property Panache
Home Haven
Realty Retreat
Estate Enclave
Casa Crown
Habitat Haven
Home Flipping Business Names
The home flipping business is a fast-paced, thrilling sector where investors purchase properties with the intention of selling them for a profit. Success in this industry requires knowledge, skill, and sometimes a bit of luck. But it also demands a compelling business name – one that resonates with your target audience and embodies your brand's character. Now, let's dive into some catchy home-flipping business name ideas:
FlipHub
HomeRevamp
PropertyTurnaround
EstateRefresh
HomeReboot
FlipForte
PivotProperties
ReviveResidences
RenewNest
ElevationEstates
HomeTwist
ValueVillas
HouseLift
EstateElevate
PropertyPivot
FlipThrive
RevampRealty
FlipSpark
RebootResidences
RefreshHomes
ElevateEstates
FlipFusion
RenaissanceResidences
DwellFlip
ReimagineRealties
DomicileDynamo
AbodeAscent
HouseHarmony
EstateEvolve
HomeHarmonize
FlipFeather
DynamicDwellings
HarmonyHomes
NestNurture
QuirkQuarters
FlipFlourish
AscentAbodes
VillaVitalize
PropertyPulse
QuartersQuirk
FlipFoster
PropelProperties
ElevateEstates
FlipFinesse
HomeHarbor
FlipFulcrum
DomicileDexterity
ResidenceRevolution
VillaVerve
HouseHaven.
Creative Flipping Business Names
Choosing a creative name for your flipping business is crucial, as it establishes your brand identity and sets you apart from competitors. A well-chosen name can capture the essence of your business, attract clients, and inspire trust. Also, a catchy name can easily be remembered, aiding in word-of-mouth advertising. Here are creative flipping business name ideas:
Flipology Ventures
TurnKey Transformations
Revive Residences
Fresh Foundations Flipping
BrightStone Builders
Facelift Flips
Renewed Roots
Domus Dream Flippers
Elite Estate Enhancers
House Refresh Resales
Revamp Reality
Phoenix Property Flips
Makeover Mansion
Prestige Property Producers
House Harmony Creators
Flip Force Five
Boosted Bungalows
Flip Fantasia
Upturn Estates
Turnover Treasures
Domicile Dynamics
Rapid Renovators
Resurrected Residences
Homestead Transformers
Flip and Shine
New Beginnings Builders
Prestige Property Pioneers
RedDoor Renovations
Flipper's Fantasy
Master Makeover Houses
Regal Resales
Estate Excellence
Flip and Glow
Majestic Mansion Makers
Flip Fest Properties
Turnaround Townhouses
Homefront Heroes
Flipper's Fortune
Elevation Estates
Deft Dwelling Developers
Home Transform Titans
Bold Builders
Flipside Properties
Rejuvenate Real Estate
Dream Dwelling Designers
Revive Revamps
Flip and Fetch
NewView Ventures
SwiftShift Estates
Revitalized Reality.
Business Name Ideas For Flipping Houses
In the real estate industry, flipping houses is a lucrative venture that involves buying properties at a relatively low price, renovating or improving them, and then selling them for a profit. The name of your house-flipping business can significantly impact its recognition and reputation, making it crucial to choose a name that is unique, catchy, and resonates with the essence of your business. Here are potential business names for your house-flipping venture:
Property Flip Pros
The Reno Gurus
Elite Estate Enhancers
Flip and Sell Realty
Rising Phoenix Properties
Vibrant Villa Ventures
Quick Flip Realty
Property Makeover Masters
Elegant Estate Flippers
Home Revamp Heroes
Flip Dreams Real Estate
Proficient Property Pros
RenoRevive Realty
Dynamic Dwelling Deals
Optimal Oasis Offers
Premier Property Pivots
Flip For Profit Realty
Golden Gate Flippers
Flipping Fantastic Homes
Sparkling Spaces Realty
Transformed Treasures Realty
Flip and Fly Realty
Majestic Makeover Estates
Splendid Space Savers
House Harmony Flippers
Flipper's Fortune Realty
Ace Estate Advancements
Dream Dwelling Dealers
House Hustle Heroes
Happy Home Helpers
Transformative Territory Trades
Flip and Fetch Realty
Fine Flip Finances
Buy and Boost Realty
Refined Residences Realty
Legacy Luxe Flippers
Dazzling Dwelling Dealers
Property Pivot Pioneers
Boosted Bungalow Business
Home Hurdle Jumpers
Flipster's Finest Real Estate
Superior Space Flippers
Ultimate Uplift Estates
Home Heal Helpers
Flipping Forward Realty
Top-Tier Transformation Realty
Flip and Furnish Finances
Estate Elevation Experts
Pinnacle Property Pros
Choice Chateau Changes
Names For House Flipping Business
Flip & Shine Homes
Dreamy Dwelling Flippers
Elite Estate Turnovers
Revive Residences
FlipHomes Haven
Homely Flipover
Casa Makeover Maven
Flip-n-Furnish
Estate Rejuvenators
Renovate & Radiate
The Home Transitions
Brick by Brick Flippers
Abode Overhauls
Flip Fantastique
Bravo Home Bring-backs
Flip & Fly Realty
Astonishing Abode Flippers
Flip House Facelifts
Manor Makeover Mavens
Flip-it-Fast Realty
Domus Turnaround Team
Home Revamp Ventures
Property Pioneers
Flipper's Fantasy
Domicile Dream Flippers
Elite Estate Envision
House Harmony Flippers
Swift Sell Renovators
Home Twist Ventures
Flip & Fetch Realty
Grandiose Property Glows
Flip, Fix & Sell Squad
Wholesome Habitat Flippers
Estate Glimpse Turnovers
House Uplift Ventures
Flip and Shine Spaces
Inviting Interiors Flippers
Revive & Resell Realty
Prestige Property Pioneers
Habitat Halo Flippers
Flip & Glow Guild
Luxe Living Flippers
Visionary Property Ventures
Dwelling Diamond Flippers
Flip & Furnish Fraternity
Turnkey Transition Team
Dream Home Overhauls
Elite Estate Enhancers
Abode Makeover Artists
Spectacular Space Flippers
Real Estate Flipping Company Names
Real estate flipping, where properties are bought at a lower price, renovated or refurbished, and then sold for a profit, has become a lucrative venture for many entrepreneurs. A compelling and memorable company name can be a significant factor in the success of a house-flipping business, setting the tone for the company's image and services while also distinguishing it from competitors. Here are name suggestions for a real estate flipping company:
FlipWell Homes
TurnKey Traditions
Estate Elevations
Renovare Realty
Property Prism
FlipNest Properties
Revamp Residences
Turnaround Townhouses
Reborn Residences
Homestead Harmony
Casa Clarity
Dwell Dynamic
FlipFusion Realty
Rejuvenate Realty
FlipForward Estates
Home Horizon
ReviveRise Residences
Dwelling Dream
Pinnacle Properties
Transcend Townhouses
Flip Fest Homes
Brilliance Buildings
Home Harvest
Radiant Residences
FlipFly Estates
Refresh Realty
FlipFlourish Properties
Reclaim Residences
Refurbish Realty
Upturn Estates
FlipFame Homes
Revitalize Residences
Tranquil Townhouses
Elevation Estates
Abode Ascend
Beacon Buildings
FlipFoster Homes
Visionary Villas
FlipFiesta Estates
Rebirth Residences
Praise Properties
Renewed Realty
FlipFortune Homes
Brighten Buildings
FlipFlame Properties
Rejuvenate Residences
Prime Property Flip
Home Hero
FlipFantasy Homes
Revamp Villas
You can also check out:
How To Name Your House Flipping Business (A Step By Step Guide)
Whether you're an experienced house flipper or just starting out, one of the most important decisions you'll make is choosing a name for your business. Your name will be the first thing potential customers see and hear, so it's crucial to make a good impression. A well-chosen business name can also help differentiate you from competitors and establish your brand identity.
But with so many options out there, how do you come up with a name that stands out and accurately represents your business? In this guide, we'll take you through the step-by-step process of naming your house-flipping business.
Step 1: Understand Your Brand Identity
Before you start brainstorming names, it's important to have a clear understanding of your brand identity. This includes your mission, values, and target market. Are you a high-end flipper with a focus on luxury properties? Or do you specialize in affordable homes for first-time buyers? Knowing these details will help guide your name choices.
Step 2: Brainstorm Keywords
Next, make a list of keywords that are related to your business and brand identity. These could be words like "renovate," "fixer-upper," "property," or even your own name. This list will serve as inspiration for potential business names.
Step 3: Consider Your Target Market
Think about who your ideal customers are and what kind of names would resonate with them. For example, if you're targeting young professionals, a trendy and modern name may be more appealing. If you're targeting families, a warm and welcoming name may be a better fit.
Step 4: Keep It Simple
Aim for a simple and easy-to-remember name. Avoid long or complicated names that could be difficult for customers to spell or pronounce.
Step 5: Check Availability
Before settling on a name, it's important to make sure it's available. Check for domain name availability and social media handles to ensure consistency across all platforms.
Step 6: Be Unique
Make sure your chosen name stands out from competitors. Avoid using generic or overused terms like "renovations" or "flipping properties." You want a name that will grab attention and be memorable.
Step 7: Get Feedback
Once you have a list of potential names, get feedback from friends, family, and colleagues. They can offer valuable insights and help you narrow down your options.
Step 8: Make A Decision
After gathering feedback and considering all factors, it's time to make a decision on your business name. Choose the one that best represents your brand identity and resonates with your target market.
Bonus Tips:
Consider including your location in your business name, if it's a prominent aspect of your brand identity.
Don't limit yourself to words related to house flipping. Get creative and think outside the box!
Keep in mind that you can always rebrand or change your business name down the line if needed.
By following these steps and considering the bonus tips, you'll be well on your way to choosing a memorable and effective name for your house-flipping business.
Conclusion
Naming your house-flipping business is a critical step in establishing your brand identity and attracting potential customers. By following these steps and considering your brand identity, target market, and availability, you can come up with a unique and memorable name that accurately represents your business. Don't be afraid to get creative and think outside the box – a great name can set you apart from competitors and make a lasting impression on customers. Good luck with your future house-flipping ventures! So, why wait? Get started now and choose the perfect name for your house-flipping business today!
You can also check out: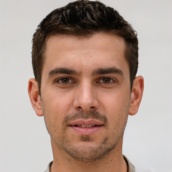 A seasoned naming expert and the creative brain behind NameClerks.com, Alex delves deep into the world of words, crafting unique and impactful names for businesses, brands, and teams. With a keen understanding of linguistics and market trends, Alex has become a go-to authority in the naming industry. When not immersed in the nuances of nomenclature, he enjoys exploring different cultures, adding depth to his naming expertise.