Are you looking for creative and unique counseling or therapy practice names? Whether you're starting up or rebranding, coming up with the perfect name is no small task.
Choosing a good business name can be tricky – it needs to capture the essence of your work, be memorable, and have an impact while still fitting into your brand identity. This is especially true in the counseling and therapy space, where language plays such an important role.
To help you on your journey to finding the perfect name for your practice, here are some counseling or therapy practice name ideas.
Creative Therapy Practice Names
Selecting a creative name for your therapy practice can be a strategic move, impacting how potential clients perceive your services and brand. A unique, thoughtful name can evoke feelings of trust, comfort, and professionalism, setting the tone for a positive therapeutic relationship. Now, let's explore creative therapy practice names ideas:
Serenity Wellness Solutions
Harmony Healing Haven
Tranquil Tides Counselling
Oasis Mindcare
Bloom Behavioral Health
Turning Leaf Therapy
Phoenix Rising Counselling
Lighthouse Life Therapy
Comfort Cove Counseling
Healing Horizons
Sunrise Solutions Therapy
Illuminated Life Counseling
Prosper Pathways Therapy
Flourish Therapy Associates
Ripples of Change Counseling
Silver Lining Therapy
Reflections Mental Health
Serendipity Healing Center
Hope's Peak Counseling
Radius Rehabilitation
Sanctuary Support Systems
Calm Collective Counseling
Essential Equilibrium Therapy
Inner Compass Counseling
Solace Springs Therapy
Rejuvenation Therapy Center
Nurtured Nest Counselling
Clarity Consulting
Beacon Balance Therapy
Pathway to Peace Counseling
Vibrant Vistas Therapy
Balance Beam Counseling
Gentle Journey Therapy
Embrace Enlightenment Therapy
True North Therapy
Oasis of Order
New Day Counselling
Rising Sun Therapy
Elevate Therapy Center
New Leaf Life Coaching
Morning Glory Mind Care
Riverstone Therapy
Wholesome Heart Counseling
Guided Growth Therapy
Personal Peak Therapy
Now and Zen Counseling
Tender Transition Therapy
Mindful Meadows
Serenity Sky Counseling
Safe Harbor Psychotherapy Services
Catchy Names For Therapy Practice
Choosing a catchy and meaningful name for your therapy practice is crucial, as it can significantly influence a client's perception of your services. A good name can communicate professionalism, inspire trust, and reflect the healing and supportive nature of your services. It can also act as a powerful marketing tool, helping to attract and retain clients.
Healing Horizons
Tranquil Transformation
Brighter Outlook Counseling
Inner Balance Therapy
Serene Spaces
Renew Mind Clinic
Step Forward Counseling
Solace Seekers
Uplift Therapy Center
Thrive Mental Health Services
Harmony Healing Center
Inner Voyage Counseling
New Chapter Therapies
Sanctuary Counseling Group
Beacon of Hope Therapies
Mindful Meadows
Guiding Grace Counseling
Serenity Wellness Clinic
Enlighten Mental Health Services
Positive Progress Therapy
Resilience Rising Counseling
Empowerment Counseling Services
Oasis of Calm
Phoenix Rising Therapy
Transformative Touchstones
Resilient Roots Therapy
Nurturing Nook Counseling
Soul Soothe Clinics
Calm Coast Counseling
Mindful Motion Therapy
Healing Harmony
Wellness Wonders Therapy
Guided Growth Therapies
Bright Beginnings Counselling
Inner Insight Therapy Center
Empathy Engine Therapy
Tranquil Tides Counseling
Prosper Pathways Therapy
Serene Springs Counseling
Emotional Enlightenment Therapy
Clarity Counselling Clinic
Bloom and Blossom Therapy
Mindset Mastery Counseling
Healing Haven Therapies
Resilience Rises Counseling
Flourishing Futures Therapy
Uplift Universe Counselling
Serenity Skies Therapy
Sparkle Springs Therapy
Wisdom Waves Counselling
Speech Therapy Practice Names
Choosing the right name for your speech therapy practice is a significant step in the process of creating your professional identity. The name should capture the essence of the services you offer, while also sounding professional, trustworthy, and inviting. Now, let's explore some possible names for your speech therapy practice:
SpeakEasy Therapy
Speech Surge
SoundStart Speech Therapy
WordWonders Speech Therapy
Articulate Actions
Voice Victory Therapy
SpeakNow Therapy
Fluent Futures
Expressive Edges
Artful Articulation
Verbal Vistas
Lingual Leap
Tongue Tutors
Phonetics First
Speech Spectrum
Eloquent Echoes
Verbal Visions
Speech Spark
Syllable Studio
Pronounce Pro
Clear Call Speech Therapy
Word Whizz
SpeakSwift Therapy
Tongue Twister Therapy
Diction Domain
SpeakSpace Therapy
WordWave Therapy
Verbal Voyage
Phoneme Phoenix
SpeakSage
SonicSpeech Therapy
Articulate Arrows
Voice Vantage Therapy
SpeakSprint Therapy
Fluent Flow Therapy
Eloquent Embers
Diction Drive
Speech Spire
Verbal Vertex
Pronounce Peak
SpeakSuccess Therapy
Voice Voyage Therapy
Word Warden Therapy
Articulate Atlas
Sonic Surge Speech Therapy
Tongue Tune Therapy
SpeakSpectrum Therapy
WordWing Speech Therapy
Verbal Victory
Phoneme Fusion Speech Therapy
Catchy Names For Psychology Practice
Selecting the right name for your psychology practice is crucial. A catchy and meaningful name can attract potential clients, set the right tone, and give them a glimpse into your approach to therapy all before their first session. This creates an immediate connection and a sense of trust, which is vital in this field. Here are catchy name ideas for your psychology practice:
Mindful Bridges
Serenity Sessions
Inner Harmony Psychology
Clarity Counseling
Empathy Experts
Soulful Spectrum
Healing Horizons
Thrive Therapy
Mind Mechanics
Emotional Echoes
Insightful Interventions
Pinnacle Psychology
Healing Haven
Pursuit of Peace
Tranquil Transitions
Wholeness Within
Better Balance
Conscious Connections
Pathway Psychology
Vital Victory
Wellspring Wellness
Resilience and Recovery
Growth Guidance
Inner Journey
Harmony Helpers
Rejuvenation Room
Uplift Psychology
Serenity Sphere
Mindful Maze
Healing Heights
Therapeutic Threads
Peaceful Pathways
Reflections Recovery
Revive & Rise
Balance Beacon
Thriving Thoughts
Resilience Room
Wellness Wave
Harmony Helpers
Inner Impact
Soulful Steps
Solace Seekers
Progress Point
Reflective Resolutions
Wellness Window
Thoughtful Therapies
Elevate Emotions
Recovery Rays
Calm Corner
Hopeful Horizons
Counseling Practice Names
Choosing the right name for your counseling or therapy practice is a crucial first step in your professional journey. The name should resonate with the values, vision, and services of your practice. It should elicit trust and promise the provision of compassionate care and guidance. Your practice's name should be a beacon of hope for those seeking support and solace. Here are name ideas for your counseling and therapy practice:
New Horizons Counseling
Journey of Hope Therapy
Serene Spaces Counseling
Lighthouse Therapies
Beacon of Hope Counseling
Guiding Star Therapy
Tranquil Waters Counseling
Rising Sun Therapies
Oasis of Calm Counseling
Healing Haven Therapy
Pathways Counseling
Harmony Helpers Therapy
New Beginnings Counseling
Comfort Corner Therapy
Tranquil Times Counseling
Serenity Seekers Therapy
Inner Peace Counseling
Calm Oasis Therapy
Reflections Counseling
Tranquil Shores Therapy
Harmony Hub Counseling
Healing Horizons Therapy
Solace Springs Counseling
Tranquil Transformation Therapy
Brighter Paths Counseling
Mindful Motions Therapy
Healing Hearts Counseling
Peaceful Journey Therapy
Comforting Clarity Counseling
Serenity Solutions Therapy
Hopeful Horizons Counseling
Guiding Grace Therapy
Tranquil Treasures Counseling
Peaceful Pathways Therapy
Sunshine Counseling Services
Healing Harmony Therapy
Guiding Light Counseling
Clarity Corner Therapy
Tranquil Tides Counseling
Empathy Engine Therapy
New Dawn Counseling
Serenity Shores Therapy
Harmony Haven Counseling
Peaceful Pursuits Therapy
Clear Skies Counseling
Serenity Springs Therapy
Comforting Care Counseling
Bright Beginnings Therapy
Pathway to Peace Counseling
Tranquil Transitions Therapy
Creative Names For Counseling Practice
Choosing a creative name for your counseling practice can be a pivotal step in enticing potential clients. An innovative and thoughtful name not only reflects your ethos but also generates intrigue, fostering a sense of trust and connection with your clientele. Here are creative names for your counseling practice:
Harmony Healing
Lifespan Therapy
Serenity Solutions
Solace Counseling
Mindful Matters
Tranquil Talks
Hopeful Hearts
Wellness Whispers
Vibrant Visions
Embrace Empathy
Graceful Guidance
Flourish Freedom
Tranquility Therapy
Reflection Resolutions
Oasis of Optimism
Balance Bravery
Sunny Serenity
Calm Corners
Peaceful Pathways
Lighthouse Living
Inner Ignite
Comfort Corners
Tranquil Transitions
Evolve Empowerment
Nourish Natures
Horizon Hope
Restful Resilience
Gentle Growth
Mindful Meadow
Uplift Universe
Soothe Space
Blossom Balance
Empower Energy
Inspire Island
Serene Steps
Healing Haven
Wisdom Waves
Tranquil Trails
Peaceful Progress
Revive River
Calm Companions
Shine Sanctuary
Balance Beam
Comfort Cove
Serenity Springs
Nourish Nook
Uplift Oasis
Harmony Haven
Radiant Relief
Graceful Grove
Occupational Therapy Business Names
Choosing the right name for your occupational therapy business is crucial. It sets the tone for your brand and communicates the unique value you provide. It should be easy to remember and should ideally reflect the service you're offering, the target audience, and the core values of your practice.
Therapy Progress
Healing Steps
Life Balance Therapies
Total Health OT
Wellness Pathways
Restore Mobility
Skillful Hands
Recovery Road
Therapeutic Innovations
Adapt and Overcome
Empowerment Occupational Therapy
Ability OT
Independence Bridge
Dynamic Balance
Wellness Workers
New Horizons OT
Nurturing Hands
Everyday Strength
OT Solutions
Revive Therapies
Abilities First
Health Matters OT
Whole Life Therapies
Functional Freedom
Life Skills Therapy
Enable OT
Everyday Ease
Life Journey Therapies
Empathy Occupational Therapy
Skill Builders OT
Transformative Touch
Independence Achievers
Therapeutic Pathways
Active Life OT
Ability Boosters
Balance and Harmony
Functional Flow OT
Wellness Wonders
Recovery Route
Skillful Journey
Therapy Triumphs
Life Enhance OT
Strength Forward
Balance Builders
Embark Therapies
Independence Igniters
Wellness Wayfarers
Achieve Abilities
Restorative Resilience
Life Leap Therapies.
Therapy Private Practice Names
Choosing a fitting name for a therapy private practice is a critical first step to establishing a brand. The name should be unique, resonating with the services provided, easy to remember, and create a lasting impression on the target audience. Here are creative name ideas for a therapy private practice:
Healing Horizons
Serenity Springs
Pathways Counseling
Thrive Therapy
Beacon of Hope
Spectrum Solutions
Well-Balance Therapy
InnerPeace Private Practice
Mindful Mornings
Tranquil Spaces
Harmony Helpers
Life's Journey Counseling
ClearMind Therapy
Soulful Insights
Revive & Rise
Growth Garden
NewLeaf Counseling
MindMatters Therapy
Vibrant Visions
Uplift Private Practice
Wholeness Window
Resilience Roots
Flourish Foundation
Emotional Echoes
Lighthouse Therapy
Inner Spark Solutions
Oasis of Growth
Mindful Meadows
Serene Steps
Wisdom Waters
Pinnacle Progress
Soothing Shores Therapy
New Dawn Counseling
Empower Essence
Peaceful Pioneers
Clarity Corners
Thriving Thistles
Mindful Movements
Strength Sunrise
Joyful Journey
Fulfillment Fields
Triumph Towers
Brighter Beginnings
Progress Points
Serenity Stones
Tranquil Transitions
Hopeful Horizons
Wholesome Waves
Healing Heights
Refresh & Revive Practice
Massage Therapy Business Names
Choosing the right name for your Massage Therapy business is an essential part of shaping your brand's identity. The name should be unique, easy to remember, and reflect the ethos of your services. Let's explore some potential names to inspire your selection process.
Serene Touch Massage
Tranquil Trail Therapies
Hands of Harmony
Blissful Balance Massage
Revive Rhythms Therapy
Peaceful Path Massages
Restore Relaxation Therapies
Harmony Haven Massage
Radiant Relief Therapy
Vital Voyage Massages
Healing Horizon Therapy
Comfort Cove Massage
Nurturing Nook Therapy
Oasis of Harmony
Wellness Wave Massages
Gentle Journey Therapy
Calm Cascade Massage
Soothe Sanctuary Therapy
Tranquility Trails
Restoring Rhythm Massages
Serenity Spa Massage
Revitalizing Respite Therapy
Blissful Body Balance
Soothing Stream Massages
Radiant Revival Therapy
Therapeutic Touch Massage
Magical Moments Therapy
Harmonious Hands Massage
Tranquil Transitions Therapy
Captivating Calm Massage
Balance Bliss Therapy
Pure Peace Massages
Revive Remedy Therapy
Healing Hand Haven
Soothing Serenity Spa
Tranquil Touch Therapy
Nurturing Nodes Massage
Pathway to Peace Therapy
Calm & Composed Massage
Blissful Beginnings Therapy
Restful Remedies Massage
Harmony & Health Therapy
Oasis Overtones Massage
Vitality Voyage Therapy
Renewing Rhythms Massage
Serene Spaces Therapy
Comforting Currents Massage
Nourishing Niche Therapy
Wellness Waves Massage
Rejuvenating Journey Therapy.
Holistic Therapy Business Names
Choosing the right name for your holistic therapy business is a crucial step in your journey to success. The name should convey the essence of your practice, resonate with your target clientele, and embody the healing and positive transformation you aim to achieve. Here are holistic therapy business name ideas to inspire you:
Whole-Being Wellness
Tranquil Tides Therapy
Harmony Holistic Healing
InnerGlow Wellness
Wholly Healing Therapies
All-Round Restoration
Sacred Space Therapies
Enlightened Energy Healing
Nurturing Nature Therapies
Serene Spirit Holistic Healing
Balanced Bliss Therapy
Healing Harmony Therapy
Complete Comfort Holistic Healing
Tranquil Transformation Therapies
Restorative Radiance
Elevated Energy Healing
Wholesome Wellness Therapy
InnerPeace Holistic Practice
Serenity Soul Therapy
Luminous Life Healing
Harmonious Health Therapy
Revitalizing Rays Therapies
Soothing Spirit Holistic Healing
WholeHearted Healing
Radiant Revival Wellness
Unity of Wellness Therapy
All-Natural Nurture Healing
Blissful Balance Therapies
Enlightened Ease Therapy
Revitalizing Resonance Healing
Serene Sanctuary Therapies
FullCircle Health Healing
Harmony Haven Therapy
Wholesome Harmony Healing
Inner Illumination Therapy
Radiant Resonance Healing
Tranquil Transformation Therapies
Peaceful Path Therapy
Reviving Radiance Holistic Healing
Soothing Sanctuary Therapies
Flourishing Flow Therapy
Illuminated Wellness Healing
Nourishing Nature Therapies
Serenity Sphere Healing
Wholesome Wellness Therapy
Blissful Balance Healing
Calming Current Therapies
Enlightened Embrace Therapy
Revitalizing Rays Healing
Tranquil Tides Therapy
Therapy Names
Choosing the right name for your therapy or counseling practice is a crucial first step in setting the tone for your potential clients' experience. The name should embody trust, professionalism, and care, while also reflecting the unique personality and specialty of your practice. Here are creative and thoughtful names for your therapy or counseling practice:
Healing Horizons
Serenity Solutions
Tranquil Transitions
Inner Peace Professionals
Uplifting Unisons
Compassionate Connections
Insightful Interactions
Harmonious Healing
Wholesome Waves
Mindful Movements
Balanced Beginnings
Calm Continuums
Trusting Transitions
Wellness Waves
Positive Pathways
Restorative Resonance
Mindful Meadows
Nurturing Nook
Tranquil Treasures
Resilient Reflections
Bright Bridges
Harmonious Horizons
Calming Corners
Empathetic Echoes
Guiding Grace
Healing Harmony
Clarity Corner
Serene Space
Nurturing Networks
Resilient Resonance
Sunshine Solutions
Wholesome Harmony
Empowering Echoes
Balanced Bridges
Compassionate Corners
Mindful Mountains
Uplifting Universes
Wellness Waterfalls
Insightful Islands
Harmonious Hives
Tranquil Trails
Graceful Gardens
Serenity Springs
Clarity Clouds
Trusting Trees
Resilient Rivers
Inner-peace Icicles
Mindful Mirage
Calm Canopy
Peaceful Pines
Creative Therapy Names
Choosing a creative name for your therapy practice can help you stand out in a crowded marketplace, make a lasting impression, and attract the right audience. A memorable, unique name can be a powerful tool in building brand identity and showcasing your approach to healing and wellness.
Healing Horizons
Serenity Springs
Wellness Waves
Therapeutic Tranquility
Soulful Spectrum
Compassionate Connections
Mindful Metamorphosis
Blossom Bridges
Harmonious Haven
Phoenix Rise Counselling
Serene Shores Therapy
Renewal Reach
Peaceful Pathways
Life's Labyrinth Counselling
Oasis Mind
Radiant Rebirth
Wellness Whisperers
Nurturing Nook
Empowerment Echoes
Resilience Roots
Balance Beam Therapy
Flourishing Fountains
Gentle Growth Therapy
Hope's Hearth
Tranquil Trail Counselling
Harmony Helpers
Serene Steps
New Dawn Counselling
Uplifting Universe
Safe Harbor Therapy
Inner Island Counselling
Positivity Pathways
Revitalizing Rivers Therapy
Sunshine Solutions
Wellness Waterfall
Reflections Reach
Serenity Stream
Blossom Breeze Therapy
Tranquil Tides
Peaceful Pines Counselling
Therapeutic Thicket
Harmony Haven
New Leaf Counselling
Hopeful Horizons
Tranquil Transformation
Oasis Of Optimism
Revival Rivers
Wellness Waves
Healing Harmony
Rejuvenation Junction.
Hypnotherapy Business Names
Choosing a name for your hypnotherapy business is a crucial step in your business journey. Your business name needs to be professional and indicative of the services you provide, yet creative enough to catch the attention of potential clients. Below, you will find unique and compelling names for your hypnotherapy business:
Tranquil Minds Hypnotherapy
Serenity Hypnosis
HypnoHarmony
Healing Waves Hypnotherapy
Inner Voyage Hypnosis
Mindful Mirage Hypnotherapy
HypnoHealing Horizons
Ascending Minds Hypnotherapy
Subconscious Sojourn
Hypnotic Haven
Serene Spirals Hypnotherapy
Illuminated Iridescence Hypnosis
Dream Drift Hypnotherapy
HypnoHaven
Tranquil Transitions Hypnosis
Hypnotic Horizons
Conscious Cascade Hypnotherapy
Dreamweave Hypnosis
Thrive Hypnotherapy
Inner Reflection Hypnosis
Hypnotherapy Harmony
Soul Soothing Hypnosis
HypnoHealing Haven
Tranquil Transformations Hypnotherapy
Inner Insight Hypnosis
Hypnotherapy Horizon
Serenity Spectrum Hypnosis
Dream Drift Hypnotherapy
HypnoHarbor
Tranquil Therapy Hypnosis
Hypnotherapy Haven
Inner Illumination Hypnosis
HypnoHealing Hub
Tranquil Transcend Hypnotherapy
Inner Inspiration Hypnosis
Hypnotherapy Heights
Serenity Spiral Hypnosis
Dream Dive Hypnotherapy
HypnoHarbor Haven
Tranquil Trance Hypnosis
Hypnotherapy Hub
Inner Inception Hypnosis
HypnoHealing Heights
Tranquil Transcendence Hypnotherapy
Inner Infinity Hypnosis
Hypnotherapy Harmony Haven
Serenity Synapse Hypnosis
Dream Drift Dive Hypnotherapy
HypnoHarmony Heights
Tranquil Transformations Hypnotherapy
Physical Therapy Business Names
Choosing the right name for your physical therapy business is a significant step in creating your brand identity. The name should resonate with the services you offer, be easy to remember, and convey a sense of trust and professionalism. Here are Physical Therapy Business Name ideas:
Active Steps Physical Therapy
Body Balance PT
Complete Care Physical Therapy
Dynamic Motion PT
Elite Movement Therapy
First Step Physical Therapy
Graceful Movements PT
Healing Hands Therapy
Ideal Form Physical Therapy
Joint Journey PT
Kinetic Wellness Therapy
LifeSpring Physical Therapy
Motion Mastery PT
New Beginnings Therapy
Optimal Outcomes PT
Peak Performance Therapy
Quick Recovery PT
Revive Physical Therapy
Strength and Stride PT
Thrive Therapy Solutions
Upbeat Outcomes PT
Vital Victory Therapy
Wellness Way Therapy
Xcell Physical Therapy
Youthful You PT
Zenith Physical Therapy
Agile Advancement PT
Bright Beginnings Therapy
Compassionate Care PT
Dynamic Drive PT
Energetic Elements Therapy
Freedom Flex Therapy
Gentle Growth PT
Happy Healing Therapy
Inspire Physical Therapy
Journey Joint PT
Kindle Kinetics Therapy
Lifeline Physical Therapy
Motive Movement PT
Nourishing Novelties Therapy
Optimum Orbit PT
Progressive Path Therapy
Quench Quest PT
Radiant Rise Therapy
Stable Steps PT
Triumphant Therapy
Universe Unleashed PT
Victory Voyage Therapy
Wholesome Wave PT
Zen Zone Therapy
Counseling Names
Choosing the right name for a counseling and therapy practice is crucial as it sets the tone for the kind of service potential clients can expect. The name should exude trust, comfort, and a sense of understanding. Here are potential names for your counseling and therapy practice:
Healing Horizons Counseling
Serene Spaces Therapy
Lifespring Counseling Center
Pathways to Peace
Tranquil Minds Therapy
Oasis of Hope Counseling
Comfort Cove Therapy
New Beginnings Counseling
Clarity Quest Therapy
Wholehearted Healing
Guided Growth Counseling
Harmony Help Center
Soothing Steps Therapy
Mindful Meadows Counseling
Journey Towards Joy
Empathy Echoes Therapy
Compassionate Corners Counseling
Blossoming Bridges Therapy
Solace Springs Counseling
Restorative Routes Therapy
Tranquil Transformation Therapy
Safe Harbor Counseling
Groundwork Guidance Therapy
Uplifting Umbrella Counseling
Serenity Stream Therapy
Beacon of Balance Counseling
Calm Coast Therapy
Therapeutic Thresholds
Comforting Crossroads Counseling
Healing Haven Therapy
Guiding Light Counseling
Tranquility Trail Therapy
Wholesome Waves Counseling
Rejuvenating Journey Therapy
Strength and Serenity Counseling
Calm Collective Therapy
Radiant Resilience Counseling
Hopeful Horizons Therapy
Inspiring Insights Counseling
Peaceful Passages Therapy
Mindful Movements Counseling
Compassion Connection Therapy
Calming Currents Counseling
Thriving Thresholds Therapy
Transformative Tides Counseling
Empathy Emporium Therapy
Nurturing Nook Counseling
Sanctuary of Serenity Therapy
Comforting Clarity Counseling
Reviving Ripples Therapy.
Mental Health Practice Names
Choosing a name for your mental health practice is a significant step in establishing your professional identity. The name should reflect the services you provide, resonate with your target audience, and convey a sense of trust, reliability, and professionalism. Here are mental health practice name ideas to inspire you:
Harmony Counseling Services
Serenity Psychotherapy
Mental Wellness Solutions
Tranquil Minds Therapy
Inner Balance Counseling
Empathy Mental Health Services
Beacon Therapy Practice
Resilient Minds Counseling
Pathway Psychotherapy Services
Turning Point Therapies
New Beginnings Counseling Center
Oasis Mental Health Services
Mindful Journey Therapy
Hope & Healing Counseling
Compass Counseling Services
Safe Haven Therapy
Clarity Mental Health Solutions
Bridge to Balance
Flourish Therapy Services
Reflective Resolutions
Rainbow Counseling Center
Phoenix Rise Therapies
Serene Shores Counseling
Rebound Resilience Therapy
Bella Vita Mental Health Practice
Inner Voyage Counseling
Align Mental Health Services
Restore and Revive Therapy
Lighthouse Counseling Center
Peaceful Horizons Therapy
Synergy Counseling Services
Revive Mental Health Clinic
Equilibrium Therapy Services
Sanctuary Mental Health Solutions
Tranquil Passage Therapy
Mosaic Mental Health Practice
Inner Compass Counseling
Solace Psychotherapy Services
Uplift Mental Wellness Clinic
Vibrant Minds Therapies
Radiant Resilience Counseling
Thrive Therapy Practice
Blossom Mental Health Services
Affinity Counseling Center
Nurturing Wave Therapy
Revitalizing Resolutions
Graceful Growth Therapy
Healing Harmony Counseling
Wise Way Psychotherapy
Regrowth Resilience Practice
Mental Health Clinic Name Ideas
Choosing the right name for your mental health clinic is a critical step in the branding process. The name needs to convey trust, knowledge, and reliability, all while being catchy and memorable. Your practice name is more than just an identifier; it's a reflection of your service, philosophy, and professional identity.
Serenity Wellness Centre
Harmony Counselling Services
Compassionate Care Therapy
Phoenix Rising Counseling
Mindful Healing Clinic
Tranquil Horizons Therapy
Supportive Spaces Counseling
Calm Waters Mental Health
Inner Strength Therapy
Resilience Counseling Services
Journey Towards Wellness
Hopeful Hearts Therapy
Growth and Grace Counseling
Nurturing Minds Clinic
Oasis of Well-being
Emotional Wellness Centre
Turning Point Therapy
Empathy and Healing Services
Balanced Mind Counseling
Uplift Mental Health Clinic
Brighter Days Therapy
Presence Mindfulness Centre
Beacon of Hope Counseling
Pathways to Peace Therapy
Wholeness and Wellness Clinic
Blossom Mental Health Services
Rhythm of Life Counseling
Courageous Journey Therapy
Gentle Waves Counseling
Pinnacle Mental Health
Thrive Mental Health Services
Compass Points Therapy
Pathfinders Counseling
New Dawn Wellness Clinic
Rise Above Counseling
Serenity Streams Therapy
Steps to Freedom Mental Health
Flourish Counseling Services
Healing Horizons Therapy
Guiding Light Mental Health
Embrace Wellness Clinic
Healing Pathways Therapy
New Beginnings Counseling
Empowerment Mental Health Services
Inner Harmony Wellness Centre
Inspire Counseling Services
Reflections Therapy Clinic
Progressive Pathways Counseling
Mindful Moments Mental Health
Strength and Serenity Wellness Centre.
Beauty Therapy Business Names
When choosing a Beauty Therapy Business Name, it's essential to communicate the essence of your practice while also standing out from the crowd. An effective name conveys both professionalism and approachability, inviting potential clients to explore the services you offer. Now, let's explore some enticing Beauty Therapy Business Name ideas:
Serene Glow Beauty Therapy
Radiant Touch Skincare
Luminescent Skin Studio
Harmony Haven Beauty
Eclat Elixir Therapy
Bella Blossom Beauty Spa
Nourished Nirvana
Opulent Orchid Therapy
Tranquil Trance Beautique
Majestic Mirage Therapy
Ethereal Essence Beauty
Enlightened Elegance Spa
Polished Pearl Therapy
Luminous Lotus Skincare
Silk Serenity Beautique
Celestial Charm Spa
Velvet Venus Therapy
Graceful Glow Beautique
Luxe Luster Skincare
Dazzling Dewdrop Spa
Blossom Bliss Therapy
Herbal Harmony Beautique
Radiance Retreat Spa
Velvet Vanity Beauty
Gleaming Grace Skincare
Enchanted Euphoria Therapy
Serenity Swirl Spa
Cherished Charm Beauty
Luminary Lush Beautique
Heavenly Hue Therapy
Glittering Glamour Spa
Elixir Euphoria Beauty
Dreamy Dewdrop Therapy
Gleaming Grace Spa
Refined Radiance Beauty
Blossom Bliss Therapy
Wholesome Harmony Spa
Eternally Ethereal Beauty
Tranquil Treasure Therapy
Classic Charm Beautique
Elegant Embrace Spa
Luxurious Luminary Beauty
Radiant Rejuvenation Therapy
Divine Dazzle Spa
Serene Silhouette Beauty
Blossom Bliss Therapy
Harmony Haven Spa
Eternal Elixir Beauty
Graceful Glisten Therapy
Luxe Luminance Spa
Art Therapy Business Names
Art Therapy Business names should evoke feelings of creativity, healing, and transformation. The name will serve as the first point of contact potential clients have with your establishment, so it should embody the essence of your therapeutic approach. Your business name should be memorable and unique, distinguishing your practice from others in the field.
Creative Healing Arts
Artful Recovery
Palette of Possibilities
Brushstrokes Therapy
Colors of Life Art Therapy
Expressive Journey
Canvas for Change
Mosaic Mindset Art Therapy
Soulful Sketches
Tranquil Tones Art Therapy
Innovative Imagination
Painted Pathways
Artful Awareness
Transformative Textures
Vibrant Visions Art Therapy
Healing Hues
Emotive Easel
Serene Strokes Art Therapy
Blossoming Brush
Picturesque Perspectives
Heartwork Art Therapy
Resonant Renderings
Spectrum of Serenity
Radiant Reflections Art Therapy
Pastel Pathways
Mindful Masterpieces
Soul Strokes
Whimsical Wellness Art Therapy
Creative Canvas Care
Fanciful Freedom
Brilliant Brushwork
Dreamy Doodles Art Therapy
Mindful Murals
Serenity Sketches
Harmonious Hues Art Therapy
Palette of Peace
Reverie Renderings
Expressive Easel Art Therapy
Healing Harmony Art
Artistic Insights
Colorful Comfort Art Therapy
Tranquil Tones
Blissful Brushstrokes
Vibrant Vistas Art Therapy
Emotional Equilibrium
Resilient Renderings
Soulful Spectrum Art Therapy
Artful Affirmations
Courageous Creations
Healing Horizons Art Therapy.
Psychology Practice Names
Choosing the right name for your psychology practice is a crucial step in your business journey. It's important that the name conveys professionalism and trust, while also encapsulating the essence of your services. Now, let's explore some naming ideas:
Insightful Minds Psychology
Serenity Psychology Center
Progressive Pathways
Healing Harmony Psychology
Mindful Mosaic
Nurturing Neural Networks
Soothing Spectrum Psychology
Balanced Brain Psychology
Unity Upliftment Psychology
Thriving Thoughts Clinic
Embark Encounters Psychology
Inner Instinct Psychology
Serendipity Psychology Solutions
Tranquil Transitions Clinic
Aspire Affirmation Center
Reflective Resolutions Clinic
Wisdom Wellness Psychology
Brighter Beginnings Psychology
Positive Perspective Clinic
Empowering Echoes Psychology
Pinnacle Psychology Practice
Blossoming Bridges Psychology
Evolving Empathy Clinic
Clarity Connections Psychology
Resilient Realty Center
Journey Junction Psychology
Harmonious Horizons Clinic
Mindset Metamorphosis Psychology
Guided Growth Clinic
Flourishing Futures Psychology
Conscious Connections Center
New Narrative Psychology
Tranquil Transformations Clinic
Restorative Resonance Psychology
Empathetic Expansions Clinic
Vibrant Visions Psychology
True Tranquility Therapy
Breakthrough Balance Psychology
Rekindling Resilience Clinic
Empowering Evolution Psychology
Therapeutic Thoroughfare Clinic
Mindful Momentum Psychology
Serene Solutions Clinic
Compassionate Crossroads Psychology
Healing Horizons Clinic
Peaceful Pathways Psychology
Tranquil Tides Therapy
Mindful Milestones Clinic
Reflective Ripples Psychology
Empathy Empowerment Clinic
Therapy Business Names
Choosing the right name for your therapy business can be a critical step in establishing your brand's identity. The name should resonate with your clientele, conveying trust, empathy, and professionalism. It should ideally be memorable, easy to pronounce, and encapsulate the healing and transformative journey that your clients will undertake. Now, let's explore some captivating therapy business name ideas:
Tranquil Horizons Counseling
Compassionate Journey Therapy
Healing Harmony
Mindful Mosaic
Serenity Springs
Resilience Revive Therapy
Empathy Embrace
Hopeful Horizons Counseling
Soulful Symphony
Phoenix Rise Therapy
Evolve & Elevate Counseling
Oasis of Calm
Transformative Tides Therapy
Serene Steps Counseling
Harmony Healing
Uplift Universe Therapy
Inner Illumination
Whispering Willow Therapy
Tranquility Touch
Revive & Rise Therapy
Stillwater Serenity
Mindful Meadow
Resilient Roots Therapy
Healing Heights
Journey Joy Therapy
Calm & Composed
Therapeutic Thyme
Serene Shores Counseling
Polaris Pathways
Transformative Tides
Ascend & Align Therapy
Harmony Haven
Blissful Balance Therapy
Embrace Empathy Counseling
Flourishing Futures Therapy
Inner Invigorate
Peaceful Pinnacle Therapy
Resonate Revival
Soulful Soothe
Tranquility Trails Therapy
Vitality Vibes
Wholeness Within
Zenith Journey Therapy
Balanced Bloom
Compassionate Climb Therapy
Dove Divine Counseling
Elevate Empathy
Flourish & Fly Therapy
Graceful Growth Counseling
Inspire Infinity Therapy.
Speech Therapy Names
When it comes to choosing a name for your speech therapy practice, it's vital to select something that is both meaningful and memorable. Your name should reflect your mission, and the services you provide, and evoke a sense of trust and professionalism. Here are Speech Therapy name ideas to inspire you:
Speech Stars
Words of Wonder
Talking Triumphs
Voice Victory
Articulation Allies
Speechway Solutions
Expressive Edge
SpeakPeak
Fluent Futures
Voice Voyage
Crystal Clear Communication
Sound Success
Vocal Valor
Articulate Advancements
Speech Spark
ClearTalk Therapy
SpeakEase
Vocal Vistas
TalkTrack Therapy
Voice Verve
Spectrum Speech Services
Expressive Elevation
Speak n' Shine
Converse Confidence
TalkTime Therapy
Voice Vision
Pronounce Perfection
SoundSense Speech
Speak n' Sail
ChatCrafters
TalkTone Therapy
Expressive Echoes
Articulation Architects
SpeechSphere
VerbalVictories
Fluent Flow
SpeechSpring
Vocal Ventures
SoundSteps Speech
Voice Victory Lane
Expressway Speech
Talking Treasures
Words of Wisdom Therapy
Sound Signals
Vocal Visionaries
SpeakMasters
Speak n' Soar
Articulate Angels
Utterance Universe
Converse Connections
How To Name Your Counseling & Therapy Practice (A Step-By-Step Guide)
As a counselor or therapist, you're likely to have reached the moment of opening up your own practice. This is an exciting time for any clinician—it's a big step in professional development and personal growth. But while setting up shop can be thrilling, it also brings with it one daunting task: naming your counseling & therapy practice.
It may seem like a small part of the bigger picture, but choosing the right name for your practice is actually quite important. A good name can help to attract clients and establish your professional image in the community. By contrast, a poor choice in naming could hurt your business before you even start it!
We want to make sure that you don't get too overwhelmed by this task, so we've put together a step-by-step guide to help you choose the perfect name for your counseling & therapy practice. Here's how it works:
Step 1: Brainstorm Ideas
Before you start, take some time to brainstorm ideas and ways to capture what makes your practice unique. Consider words that have special meaning for you personally, or words that capture the culture and values of your practice. Write down everything that comes to mind—you can even draw inspiration from your own life experiences!
Step 2: Create a Shortlist
Once you've got some ideas on paper, it's time to narrow them down to a shortlist. Pick out the names that feel most meaningful to you and your practice. You should also think about what will sound good to potential clients, as well as check to make sure that the names don't have any negative connotations or associations in the local area.
Step 3: Research Your Options
Now it's time for some research! Start by doing a Google search of each name on your shortlist to make sure there aren't any other businesses with the same or a similar name. It's also smart to check if your desired domain name is available—this will be essential for marketing your practice online.
Step 4: Make a Final Decision
Finally, it's decision time! Now that you've done the necessary research and have some options on hand, it's time to pick a name for your counseling & therapy practice. Take some time to reflect on each option and make sure that you're happy with the choice.
Congratulations! You've chosen the perfect name for your practice—one that celebrates your values and conveys professionalism at first glance. You can now confidently move forward in setting up shop and making your mark on the therapy community.
We wish you all the best of luck with your new counseling & therapy practice—may it bring many years of success! Make sure to keep these tips in mind when choosing a name for your business, and you'll have a much easier time picking out the perfect one.
Conclusion
Selecting a name for your counseling & therapy practice can be a daunting task, but it's essential to choose the right one that reflects who you are and what you do. By following our step-by-step guide and using the list of suggested names we provided, you can easily find an appropriate moniker for your business. A good name will help make your business stand out and draw in clients, while a bad one could cost you customers. So take the time to do your research, and choose wisely—the right name can make all the difference! Good luck with finding your counseling & therapy practice name!
You can also check out: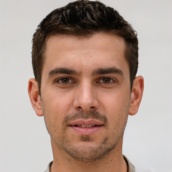 Hello, I am Alex Holland and Welcome to NameClerks. Here I share my knowledge and helpful information about naming tips and name ideas.