Are you planning to organize a basketball tournament and looking for perfect basketball tournament names? Look no further! While naming your tournament may seem like an arduous task, it doesn't have to be.
There are many creative ways to craft the perfect title. You can choose something catchy, fun, meaningful, or even all of the above. From humorous puns to inspirational quotes, the possibilities are endless. Make sure to consider your target audience and tournament mission when you're brainstorming for ideas.
So here are some basketball tournament name ideas to get you started:
Basketball Tournament Names
Fast Break Frenzy
Buzzer Beater Bash
Rim Rockers Rumble
Alley-Oop Invitational
Underdog Uprising
Full Court Press Face-off
Playoff Pioneers
Free Throw Fiesta
Nothin' But Net Knockout
Triple Threat Tussle
High-Flying Hoops
Rebound Rumble
Dribble Dynasty
Slam Dunk Showdown
Downtown Throwdown
Jump Shot Jubilee
Backboard Brawl
Steal Storm
Half Court Hustle
Swish Spectacle
Offensive Onslaught
Court Conquest
The Rim Raiders
Baller Blitz
Hoop Hysteria
Pivot Point Playoff
Unstoppable Uptempo
In-The-Paint Pandemonium
Bounce Pass Brawl
Fast-Break Faceoff
Free-Throw Fray
Jump-Ball Jamboree
Three-Point Thunder
Hardwood Heroes
Full-Court Frenzy
Overtime Odyssey
Double Dribble Duel
And-One Arena
Four-Quarter Quake
Pick-and-Roll Rumble
Zone-Defense Zephyr
Cross-Court Clash
Half-Time Hangover
Buzzer-Beating Bash
Sideline Sprint
Timeout Tornado
The Big Hoopla
Clash of the Slam Dunkers
3 Point Contest
Shoot for the Stars
Air Attack
March Madness
Best Names For Basketball Tournaments
Choosing the right name for a basketball tournament can significantly boost its appeal, making it more exciting and memorable for both players and fans. The perfect name should reflect the competitive spirit of the tournament, resonate with the target audience, and most importantly, be unique. Here are the best names for your basketball tournament:
Hoops Fiesta
Free Throw Frenzy
Triple Threat Tournament
Fast Break Festival
Alley-Oop Championships
Backcourt Battle
Swish Series
Pivot Point Playoff
Full Court Fest
Hardwood Hustle
Shot Block Bonanza
Pick and Roll Rumble
Dribble Drive Derby
Jump Ball Jamboree
Layup League
Rim Rocker Rally
Bench Boost Bonanza
Rebound Roundup
Half Court Hoopla
And-One Arena
Man-to-Man Melee
Box Out Bravado
Shot Clock Showtime
Paint Protector Party
Two-Point Triumph
Three-Point Thunder
High Post Hysteria
Low Post Lunacy
Midcourt Madness
Baseline Brawl
Inbound Invitational
Press Break Party
Tip Off Tangle
Full Time Finale
Overtime Odyssey
Sideline Sprint
Give-and-Go Gala
Fastbreak Feast
Point Guard Pageant
Center Circle Circus
Wing Workout War
Post Position Palooza
Backdoor Blowout
No Look Pass Parade
Baller's Banquet
Bounce Pass Brigade
Cool Basketball Tournament Names
An engaging, creative, and cool name can attract more teams, increase the excitement, and make your tournament memorable. Now let's jump into some cool basketball tournament name ideas!
Hoops Fiesta
Dunk Dynasty
Basket Brawlers
Court Kings
Net Ninjas
Swish Showdown
Hoop Heroes
Rim Rockers
Slam Fest
Triple Threat Tournament
Baller Bash
Shootout Spectacle
Buzzer Beaters
Alley-Oop Open
Jumpshot Jamboree
Free Throw Frenzy
Three-Point Parade
Fastbreak Fete
Rebound Rumble
Dribble Derby
Hoopla Hype
Backboard Bounce-off
Pivot Party
Swish Sweepstakes
Full-Court Fiasco
Blockbuster Baskets
Roundball Rave
Paint Protector Palooza
Jumper Joust
Fastbreak Face-off
Rim Runner Rave
Overtime Odyssey
Dime Dropper Duel
Swish Squad Showdown
Hoops Hysteria
Dribble Drubbing
Tip-Off Tussle
Sideline Sizzler
Foul Line Fling
Crossover Carnival
Downtown Dribbler Duel
Hardwood Havoc
Full-Court Frenzy
Catchy Basketball Tournament Names
A catchy basketball tournament name can make your event stand out, attract a wider audience, and create a memorable experience for all participants. A unique, exciting name reflects the spirit of the game, the intensity of the competition, and the enthusiasm of the players and fans. Here, we have compiled a list of catchy basketball tournament name ideas that you can use for your event:
Hoop Dreams Classic
Triple Threat Tournament
Fast Break Fiesta
Above The Rim Rounds
Alley-Oop Open
Shooting Stars Showdown
Pivot Point Playoffs
Rim-Rocker Rumble
Three-Point Thriller
Crossover Clash
Jump Shot Jamboree
Roundball Rendezvous
Free Throw Fête
Court Kings Classic
Baller's Battle
Rebound Rally
Paint Protector Playoffs
Fastbreak Fête
Layup Lunacy
Jump Ball Joust
Pivot Point Prodigy
Backcourt Bash
Crossover Carnival
Double Dribble Duel
Triple Threat Thriller
Buckets Brigade
Zone Defense Duel
Fastbreak Frenzy
Hoops Hootenanny
Shooting Star Series
Downtown Dominators
Three-Point Thunder
Block Party Bash
Slam Dunk Soiree
Shot Clock Showdown
Swish Shootout
Full-Court Fever
Buzzer Beater Bonanza
Rim-Rattler Rumble
Good Basketball Tournament Names
When creating a memorable basketball tournament, the name is a crucial aspect. An excellent name can capture the energy, competitiveness, and excitement of the event. It helps in establishing the tournament's identity, capturing players' and spectators' attention, and creating a buzz in the basketball community. Here are good basketball tournament name ideas:
Triple Threat Challenge
Full Court Frenzy
Roundball Rumble
Hardwood Heroes Tourney
Jump Shot Jamboree
Fast Break Fiesta
Rim Rocker Rivalry
March Mania
Alley-oop Affair
Baller Blast
Net Swish Showdown
3-Point Playoff
Downtown Dribble
Full Court Press Fest
Paint Domination Duel
Backboard Banger Bash
Pick and Roll Rumble
Pivot Point Playoff
Court King Classic
Fastbreak Faceoff
All-Star Alley
Swish Slam Spectacle
Fast Lane League
Red-Hot Rivalry
Hoops Horizon
Dribble Drive Duel
Streetball Showdown
High-Flyer Fiesta
Power Dunk Playoff
Court Glider Classic
Hoop Dream Derby
Sky Hook Showdown
Baller Bonanza
Half-Court Hoops
High Scorer Showdown
Shooting Star Spectacle
Rim Rattler Rumble
Baller's Bash
Funny Basketball Tournament Names
Funny Basketball Tournament names not only make the event more exciting but also instill a sense of camaraderie among the teams. A well-chosen humorous name can get the audience laughing and cheering right from the get-go, setting a lively and entertaining atmosphere for the whole tournament. Here are funny basketball tournament name ideas:
Ball Hogz
Backcourt Buffoons
Alley Oops
BasketBrawlers
Double Dribblers
Foul Play
Full Court Jesters
Hoop There It Is
Jump Shot Jokers
Layup Laughs
Nothing But Nets
Off the Wall Ballers
On Point Pranksters
Over the Top Tossers
Pivoting Puns
Rim Rattlers
The Bouncing Bloopers
The Silly Shooters
Triple Threat Thespians
Whirling Whizzers
Wildcat Wisecracks
Nothin' But Nutters
Three Point Punters
Lightening Lobs
Slam Dunk Skunks
Basket Case Ballers
Free Throw Fools
Court Jesters
Air Ballers
Off-the-rim Riddlers
Half-Court Hooligans
Rebound Rascals
Swish Sillies
Hot Shot Humorists
Free-Throw Frolickers
Nutmeg Nudniks
Eurostep Eccentrics
Bench-Warmer Buffoons
In-the-Paint Pranksters
Fast Break Funnies
Man-to-Man Merrymakers
Jukebox Jumpers
Giggling Guards
Dribble Dunces
Pick and Roll Puns
Cross-Over Clowns
Lay-Up Lunatics
Pump Fake Funnymen
Traveling Tricksters
3 on 3 Basketball Tournament Names
A 3 on 3 basketball tournament brings the fun and intensity of the full-court game to a half-court setting. Choosing the right tournament name is crucial as it sets the vibe for the event. A catchy and memorable name can add excitement, encourage participation, and attract spectators. Now, let's dive into some 3 on 3 basketball tournament name ideas:
Triple Threat Showdown
Three-Point Titans
Half-Court Heroes
Downtown Dribblers
Slam Dunk Spectacle
Alley-Oop Invitational
Showtime Shootout
Court Kings Clash
Backcourt Bandits Battle
Hoop Hysteria
Crossover Classic
Skyhook Series
Nothing But Net Knockout
Jump Shot Jamboree
Rim Rockers Ruckus
Post-Up Prodigies
Free-Throw Faceoff
Baseline Brawlers
Deep Three Duel
Jump Ball Joust
Pivot Point Pandemonium
Fadeaway Faceoff
Foul Line Fracas
3-Point Power Play
Ballers' Brawl
Half-Court Havoc
Dunk Derby
Pick & Roll Ruckus
In-The-Paint Impact
Fastbreak Fisticuffs
Elevation Eruption
Buckets Brigade
And One Antics
Shot Clock Showdown
Downtown Duel
3 on 3 Extravaganza
Rebound Rumble
Triple Team Tussle
Bankshot Bonanza
Shot-Blocker Showdown
Cross-Court Crusade
No-Look Pass Party
Dribble Drive Derby
Fastbreak Festival
Basketball Event Names
Choosing the right name for your basketball tournament is essential. It can set the tone for the event, communicate its significant characteristics, and make it memorable among participants and spectators. A well-chosen name can also excite, inspire, and attract more teams to participate. Here are basketball event name ideas:
Buzzer Beater Bonanza
Alley-Oop Invitational
Downtown Showdown
Full Court Press Fest
Triple Threat Tournament
Slam Dunk Spectacular
Rim Rattler Rally
Dribbling Drizzle
JumpShot Jubilee
Court King Clash
BasketBrawl Bonanza
Pick and Roll Palooza
Shooting Star Series
Rim Rocker Rodeo
Bounce Pass Bash
Air Ball Invitational
In The Paint Party
Free Throw Fiesta
Behind The Arc Battle
Baller's Brigade
Hoopfest Hangout
Pivot Point Party
Power Forward Fete
Rebounding Rodeo
Shooting Guard Showdown
Time-Out Tournament
Bounce-Off Bash
Net Cutter Classic
Court Ruler Rally
Endline Event
Sideline Series
On The Court Clash
Backboard Bounce Bash
Three-Point Party
Over The Rim Rumble
Tip-Off Time
Center Court Celebration
Fastbreak Festival
Hoop Hysteria.
College Basketball Tournament Names
When organizing a college basketball tournament, a compelling name is crucial to attract teams and spectators alike. The name should embody energy and competitiveness, while also reflecting a sense of community and camaraderie inherent in the sport. It's an opportunity to brand your event and create a buzz around it. Here are creative names for college basketball tournaments:
Courtside Clash
Roundball Rally
March Mayhem
Full Court Fury
Triple Threat Triumph
B-ball Battleground
Alley-Oop Alliance
Crossover Challenge
Paint Area Pandemonium
Rim Rockers Rumble
Powerhouse Playoff
Three-Point Throwdown
And One Ascendancy
Ballers' Battalion
Downtown Derby
Pivotal Playoffs
Pivot and Pass Party
Rebound Roundup
No Look Pass Nuptials
Shot Clock Scuffle
Transition Triumph
Key Contention
Baseline Brouhaha
Half Court Hullabaloo
Full Court Fete
Midcourt Mayhem
On the Block Bash
Tip Off Tussle
Off the Glass Gala
Shot Caller Challenge
High Post Hoopla
Low Post Party
Fastbreak Festival
Overtime Odyssey
Basketball Tournament Name Ideas
Buzzer Beater Brawl
Jumpshot Juggernaut
Rim-Rattling Rampage
Full-Court Fiesta
Triple Double Trouble
Backboard Blitz
Triple Threat Thriller
Hoop Heaven Havoc
Fastbreak Frenzy
Swish Squadron
Alley-Oop Odyssey
Jump Ball Joust
Ballers' Battlefield
Crossover Crusade
Rim Reaper Roundup
Shooting Star Showcase
Fastbreak Face-off
Shot Clock Scramble
Free-Throw Fiasco
Hoops Hustle
Backcourt Brawl
Slam Dunk Showdown
Crossover Clash
Baseline Battle
Midcourt Mayhem
Full-Court Fury
Post-Up Pandemonium
Bank Shot Bout
Dribble Drive Duel
Three-Point Pandemonium
Half-Court Heroes
And-One Antics
Bounce Pass Bonanza
Pick-n-Roll Riot
Swish Squad Scramble
Court King Clash
Rebound Ruckus
Lay-Up League
In-the-Paint Implosion
Fastbreak Fisticuffs
Triple-Double Tussle
Free-Throw Funhouse
Skyhook Series
Tip-Off Tournament
Baller's Brigade Brawl
Court Conquerors' Clash
Hoop Hysteria Hangout
Basketball Tournament Name Generator
Hoop Dream Duel
Buzzer Beater Battles
Triple Threat Throwdown
Fast Break Face-Off
Hardwood Heroes Hustle
Shot Clock Showoff
Alley-Oop Ascendancy
Rim Rocker Rumble
Jump Shot Jamboree
Three Point Playoff
Paint Protector Pursuit
Backboard Bounce Bash
Dribble Drive Duel
Lay-Up League
Rebound Rivalry
Freethrow Faceoff
Highflyer Hoops
Pivot Point Prowess
Baller's Battle
Steal 'n Score Showdown
Court Commander Clash
Block Party Bash
Net Noise Showdown
Baskets Bonanza
Court Conqueror Challenge
Rim Rattler Rumble
Fastbreak Frenzy
Under the Net Battles
Overtime Odyssey
Pick 'n Roll Rivalry
Shot Caller Showdown
Court King Clash
Swish Shot Series
Baskets Brigade
Rim Reaper Rumble
Jump Ball Joust
Half Court Hustle
Endline Encounter
Timeout Tournament
Triple-Double Triumph
Crossover Champions
Dribble Dynasty Duel
Hoops Havoc Highlight
You can also check out: 750+ Basketball Team name ideas That Make Your Team Stand Out
How To Pick a Name For Basketball Tournament
When it comes to naming your basketball tournament, there are plenty of options available. You can go the classic route and name it after a famous basketball player or team, or you could be more creative and come up with something totally unique. Whatever you decide to do, there are a few important tips that will help ensure your tournament stands out from the rest.
Think about the message you want to convey. What does your basketball tournament stand for? Is it a friendly neighborhood gathering or an intense competition with a big prize at stake? Depending on what kind of atmosphere you're aiming for, picking the right name can help set the tone.
Make sure it's memorable and easy to spell. You want people to easily recall your tournament name and be able to communicate it without making a mistake.
Make sure the name is relevant. If you're hosting an all-female basketball tournament, for example, go with something that speaks directly to that audience such as 'Lady Hoopers' or 'Women on Fire'.
Consider a catchy slogan. A few words that sum up the spirit of the event can go a long way in making your tournament name stand out from the competition.
Have fun with it! There's no need to take yourself too seriously—creativity and humor are always appreciated when it comes to naming tournaments.
Once you have a few ideas in mind, it's time to start brainstorming and putting them down on paper. Ask friends and family for their opinions or take a poll to get feedback from the basketball community. A unique name can set your tournament apart and make sure everyone remembers it for years to come. Good luck!
Conclusion
Naming a basketball tournament can be a fun and creative process. Whether you're looking for something classic or totally unique, plenty of great options are available. Just make sure the name is memorable, relevant to your event, and reflective of the tone you want to set. Good luck in finding the perfect title for your basketball tournament!
Happy naming! Don't forget to have fun with it and be creative. Who knows, you might just come up with the next great basketball tournament name!
You can also check out: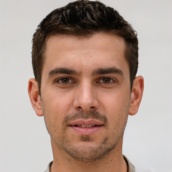 A seasoned naming expert and the creative brain behind NameClerks.com, Alex delves deep into the world of words, crafting unique and impactful names for businesses, brands, and teams. With a keen understanding of linguistics and market trends, Alex has become a go-to authority in the naming industry. When not immersed in the nuances of nomenclature, he enjoys exploring different cultures, adding depth to his naming expertise.