Are you looking for spring team names that infuse your team with energy and enthusiasm? If so, you've come to the right place. From flowery names inspired by nature to puns and cleverness, we've rounded up some of the best spring team names for your outdoor sports teams, recreational activities, or any other group in need of a catchy moniker.
Springtime, with its gentle breeze and blooming flowers, brings a sense of renewal and rejuvenation. As you step outside, the air is infused with the sweet fragrance of blossoms, and the melodic songs of bluebirds fill the sky, creating a symphony of nature. It's a season that invites you to embrace activity and unleash your creativity.
Whether you're gathering a sports team to conquer new challenges or seeking inventive ideas to elevate your workplace, here are some delightful spring-themed team names to ignite your imagination and inspire greatness.
Best Spring Team Names
Spring is a season of renewal, and what better way to show your team spirit than by giving your squad a funny, creative, or clever team name? Here are some of the best springtime team names for you and your friends to use this year.
The Grasshoppers
The Flower Flies
The Rainbows
Shake and Blossom
Fade to Green
The Gardeners
Blooming Bulls
Springtime Sprinters
April Showers
May Flowers
Petal Pushers
Buzzing Bees
Tulip Troopers
Daisy Destroyers
Spring Flingers
The Daffodils
Pink Petals
Sprout Squad
The Pollinators
Flower Power
Sun Soakers
Blooming Beauties
Floral Flyers
Fresh Breeze Collective
Petal Powerhouse
Renewal Rangers
Cherry Blossom Squad
Sun-Kissed Crew
Pastel Pioneers
Rainbow Revivalists
Vibrant Vernalites
Radiant Renewers
Daffodil Dynasty
Equinox Explorers
Orchid Odyssey
Springtime Seekers
Lush Life League
Buttercup Brigade
Azure Sky Ascent
Verdant Ventures
April Showers Squadron
Bloom Brigade
Solar Flare Collective
Botanical Dream Team
Meadow Masters
Harmony Harvesters
Sports Teams:
The Petal Pushers
Grasshoppers
Marching Monarchs
Spring Flingers
April Showers
Flower Power
Honeybees
Raindrops
Bumblebees
The Sprouting Seeds
Sunny Side Up
Breezy Springers
Fluttering Butterflies
Garden Gals
Work Teams:
Flower Force
The Butterfly Brigade
April All Stars
Love Blooms Here
The Green Thumbs
Rainmakers
Sprouting Professionals
Sun Seekers
Fresh Start Team
Petal Pushers
Lemonade Makers
Gardening Gang
Blooming Beauties
Hummingbirds
Spring-Themed Team Names
The arrival of spring is the perfect time to start a new team or freshen up an old one. Here are some fun and creative spring-themed team names that will help get your group motivated and ready for success:
The April Showers
The Blossom Blossoms
Leapin' Lizards
Springing Forward
Flower Power
The Petal Pushers
Rainbows & Unicorns
Flock of Fools
Bees Knees
Freshly Sprung
Spring into Action
Enchanted Equinox
Blossom Battalion
Primrose Posse
Sunbeam Syndicate
Nature's Nobles
Vernal Visionaries
Petal Patrol
Chroma Chasers
Ecstatic Elements
Whimsical Wonders
Petal Pioneers
Fern and Feather Faction
Equinox Envoys
Bloom and Gloom Busters
Zenith Zephyrs
Dreamy Dandelions
Oasis Olympians
Foliage Force
Polished Petals
Avian Awakening
Rainbow Resurgence
Meadow Minstrels
Sunlit Spirits
Botanic Battalion
Flora Fatale
Equinox Embrace
Opulent Orchids
Spring Songbirds
Nature's Navigators
Verdant Valor
Radiant Renewal
Enchanted Eden
Meadow Mirage
Spring Solstice Squad
Petal Perfectionists
Vivid Vitality
Blooming Beacon
Floral Finesse
Nectar Nomads
Good Spring Team Names
If you're looking for some creative and unique spring team names, then look no further! Whether you're putting together a softball or volleyball team, competing in the local 5K race, or just need a fun name to call your group of friends, we've got it all. Take your pick from one of these clever, fun, and unique team names:
The Spring Flingers
Harbingers of Spring
The Blooming Beauties
April Bloomers
Flower Power
Sprouting Squad
Jumpin' Joggers
Team Daffodil
Grasshoppers Unite!
Springing Into Action
Ready, Set, Sprout!
A Team of Tulips
The Early Birds
Dance of the Daisies
Lawn Lizards
Sowing Wildflowers
Out of the Gardeners
Growing Green Thumbs
Spring Sprouters
Blossoming Bunch
The Tulip Titans
Daisy Dominators
Spring Serenaders
The Blooming Bears
Daffodil Dynamos
Lilac Legends
The Cherry Blossom Champs
Sunflower Superstars
The Green Grass Gatherers
The Raindrop Rebels
Thunderstorm Titans
Spring Sprites
The Petal Pushers
Vibrant Violets
Orchid Originals
The Mayflower Mavericks
Spring's Sunshine Squad
The Bud Bunch
The Blossom Bandits
The April Rainmakers
The Misty Meadowers
Blossom Titans
Spring Serenades
Floral Fusion
Meadow Marvels
Tulip Trekkers
Tulip Twisters
Magnolia Masters
Dew-kissed Dukes
Bud Bloomers
Wind Whisperers
Spring Fever Fanatics
Dandelion Dominators
You can also check out: 650+ Powerful Team Names for Unstoppable Success
Creative Spring Team Names
Springtime brings with it many opportunities for outdoor sports and activities. From softball tournaments to pickup games of basketball, spring is a great time to get outside and enjoy the warm weather. If you're in charge of your team's name this season, here are some creative ideas that capture the spirit of the season:
Blooming All-Stars
Spring Flingers
April's Finest
The Daffodil Destroyers
March Madness Crew
Garden Variety Gang
Daisy Chain Dominators
Buds of Glory
Sunrise Shooters
April Showers Warriors
The Flower Power Pack
Freshly Sprung
Renewed and Rejuvenated
The Sunflowers
Thunderbolts of Summer
Bee Friendly Bombers
Garden Gnomes of Doom
Fox Frolickers
Spring Stormers
March Mayhem
Thunder Thrashers
Blossom Blasters
The Seedlings
Earth's Finest Foliage
April Aces
Rainfall Renegades
Dandelions of Destruction
Spring Zenith
Whispering Willows
Sunshine Syndicate
Pansy Pantheon
Quixotic Quercus (Oak in Latin)
Lavish Lupines
Zephyr Zenith
Perennial Pursuit
Melodic Meadows
Breezy Blizzards
Garden Gladiators
Vernal Vipers
Rosebud Rebels
April Avengers
Cherry Blossom Chargers
Daffodil Daredevils
Petal Power Players
Green Grove Guardians
You can also check out: 480+ One-Word Team Names to Inspire Your Group
Catchy Spring Team Names
Planning your team's name is a great way to get everyone excited for the upcoming spring season. Whether it's sports, gaming, or another activity, having a creative and unique team name can give your group that extra bit of motivation and identity. Here are some ideas to inspire you!
Spring Has Sprung
Seedlings
Flower Power
April Showers
Budding Blossoms
The Petal Pushers
Early Bumpers
Garden Growers
April's Angels
Flower Friends
Daffy Dozen
Sunshine Squad
Grass Grazers
Raindrops and Roses
Beaming Bees
Gilded Gardeners
Splendid Sprouts
Cherry Blossom Champions
Emerald Ensemble
Seasonal Sages
Delicate Daisies
Springtime Synchrony
Celestial Sprouts
Lotus League
Eden Echoes
Apricity Alliance
Floral Fusionists
Soothing Sunbeams
Verdant Vortex
Equinox Euphoria
Dandelion Dynamo
Spring Oasis Order
Botanical Bliss
Meadow Mingle
Spring Spark
Flora's Flock
Sunlit Symphony
Radiant Roots
Honeybee Heralds
New Leaf Leaders
Spring Whisperers
Fresh Flower Force
Petal Professionals
Spring Awakening Artists
Spring Blossoms
Tulip Titans
March Mavericks
Daisy Dynamos
You can also check out: 450+ Summer Team Names to Stand Out This Season
Spring Group Chat Names
If you're part of a group that's getting together to celebrate spring, why not have some fun by giving your chat a unique and memorable name? Here are some ideas for creative team names for your friends or family:
Springtime Stompers
April Showers
Daffodil Dreamers
Vernal Visionaries
Blooming Beauties
Fluttering Fancies
Sunshiny Smiles
Buttercup Buddies
Floral Flourishers
Rainy Day Rascals
Rejuvenating Rebels
Mermaids of May
Sunny Days Squad
Nature's Ninjas
Grasshoppers of Growth
Fresheners of the Forest
Flower Power Friends
Radiant Rays Club
Pastel Prism Team
Sunny Side Squad
The Springtime Sparrows
Breezy Bunch
The Seasonal Strikers
The Flower Power Five
The Peony Platoon
Crocus Crew
The Bloom Boomers
The Sow & Grow Squad
Fresh Start Friends
Verdant Victors
The Iris Insiders
The Raindance Rangers
The Bud Buddies
Lavender Leaders
Spring's Elite Sprigs
Rose Regiment
Nature Nurturers
Garden Guardians
April Shower Shakers
Dew-Kissed Daisies
Sun-Kissed Squad
The Petal Patriots
Breezy Butterflies
The Vibrant Bloomers
Spring Equinox Explorers
The April Knights
The Spring Sowers
The Meadow Mavens
Cherry Blossom Bonanza
Raindrop Renegades
Flora Fanatics
Fresh Breeze Blazers
You can also check out: 650+ Duo Names: Best, Cool, Funny, Badass, Cute
Cute Spring-Themed Team Names
If you're looking to get creative with your team name this spring, look no further! These cute and creative names are perfect for upcoming sports teams, school clubs, or any group of friends who just want to have a bit of fun. Here are some great ideas for spring-themed team names:
The Blooming Buttercups
Spring Sprinters
The Golden Bees
Flower Children
The April Showers
Daisy Darters
Rainbow Warriors
BumbleBuds
Sunshine Superstars
Honey Heralds
The Mighty Marigolds
Blossom Bandits
Fresh New Leaves
Petal Pushers
The Pollen Pals
Tulip Titans
Cherry Blossom Champions
The Daffodil Dazzlers
The Spring Sprouts
The Sunflower Soldiers
The Green Grass Gang
Easter Eggsperts
The Lilac Legion
Aquatic Azaleas
The Verdant Vixens
The Windy Willows
The Blossom Bouncers
The Radiant Roses
The Hyacinth Heroes
The Spring Peepers
The Perky Poppies
The Fresh Fielders
The Wind Whisperers
Spring Fling Flairs
Dandelion Dreamers
Garden Gladiators
The Primrose Pioneers
Seasonal Bloomers
The Pollen Patrol
Spring Surprise Squad
Morning Mist Marvels
Wisteria Wizards
Fresh Start Fighters
New Bloom Nomads
Lily League
Rainy Day Rebels
Spring Chicken Champions
Fern Fanatics
Cool Breeze Crusaders
Sunshine Savages
Cucumber Coolers
Primrose Protectors
Jasmine Jetsetters
Morning Mist Mountaineers
You can also check out: 450+ Winter-Themed Team Names to Inspire Your Group
Spring Break Group Chat Names
Nothing like a little friendly competition to make your spring break getaways even more fun! Here are some creative team names you can use for group chats, scavenger hunts, or just about any other type of game you and your friends might play during the springtime.
Spring Sprouts
The Flower Pots
Dandelion Dreamers
Blazing Blooms
Jumping Jacks
Sunshine Squad
Honey Bees
Blooming Butterflies
Floral Fairies
Butterfly Babes
Spring Forward Force
The Tulip Troupe
Butterfly Brigade
Green Thumb Gang
Freshness Fighters
Lively Lily League
Perennial Players
Dewdrop Defenders
Mayhem Marigolds
New Growth Gurus
Blossom Battalion
The Floral Frontline
The Sprout Scouts
The April Avengers
Spring Fever Fanatics
The Greenhouse Giants
The Melody of May
Wildflower Warriors
The Earth Awakeners
Rainy Day Rulers
The Spring Day Sprinters
The Morning Glory Guild
Hyacinth Heroes
The Sunshine Seekers
Vibrant Valley Vandals
The Spring Kings
Seedling Stars
Bumblebee Bunch
Windflower Warriors
Breeze Blasters
Honeydew Heroes
Sunshine and Sunflower Squad
Green Thumb Thumpers
Rainbow Chasers
Poppy Power
Cherry Cheer Challengers
You can also check out: 350+ Ultimate Frisbee Team Names That Dominate
Spring Event Names
Are you looking for the perfect team name for your spring event? Look no further! We've got all the best ideas for fun and creative names that will make your team stand out from the competition. From references to classic sports teams to punny jokes, we've got something to suit every style. Check out our list of spring team names below!
The Flower Pots
Buttercups and Daisies
The Garden Gnomes
Blooming Beauties
Petal Pushers
Rainbow Sprinkles
Daisy Delight
Budding Brilliance
Flora Frenzy
Sunflowers and Bees
Spring Flingers
Bouncing Blossoms
The Bright Buds
Green Thumbs Up
April Showers Bring May Flowers
A Blooming Good Time
Sunshine and Rainbows
Petal Perfection
Sprouting Spartans
Blossom Barrage
Spring Slingers
Greenhouse Gang
Tulip Titans
Rosebud Rebels
Lilac Legends
Dandelion Daredevils
Pollen Pioneers
The Hyacinth Heroes
Blooming Bumblebees
Grass Blades Gladiators
Marigold Mavericks
The Orchid Order
Poppy Power
The Daisy Dukes
Fern Fraternity
Crocus Crew
The Lavender League
Iris Invincibles
You can also check out: 520+ Team Names for Couples That Spark Connection
Spring Fitness Challenge Names
As the weather warms up, it's time to get out and enjoy the outdoors. And if you're feeling especially motivated, why not take part in a team fitness challenge? Coming up with a great name for your team can make all the difference in rallying support from fellow competitors and ensuring that your group motivates each other throughout the duration of your contest. To get you started, here are a few ideas for spring team names:
Spring Flingers
Bouncing Blossoms
Flourishing Fitness
Blooming Beasts
Thundering Thighs & Buns of Steel
Rippling Rivers Runners
Pipe Cleaner Calisthenics
Melody Makers of Movement
Springing Spartans
Flying Flamingos
Marching Marigolds
April Athletics
Fit Flowers Fighters
Leapin' Lizards
Kicking Kangaroos
Vibrant Violets
Ripping Roses
Sunshine Squats
Energized Eagles
Cherry Blossom Chasers
Dandelion Dashers
Magnolia Movers
Terrific Tulips
Windy Wonders
Energetic Equinox
Sprouting Spartans
Fitness Fireflies
Garden Gazelles
April Showers Sprinters
May Marathons
Blossom Burners
Pollen Pushers
Springtime Stompers
Daffodil Dribblers
Hyacinth Hoppers
Azalea Avengers
Fresh Thyme Titans
Misty Meadow Marauders
Sunshine Squadron
Tulip Tornadoes
Greenery Grenadiers
You can also check out: 460+ Fitness Team Names [Cool, Unique, and Funny]
Funny Spring Team Names
Sunflower Soldiers
Raindrop Raiders
Lilac Legends
Thaw Thrashers
Fresh Flower Fighters
Spring Sprout Spartans
Melting Mountain Men
Hyacinth Heroes
Robin's Nest Racers
Bluebonnet Brigade
Willow Warriors
Easter Eggers
Mayflower Mavericks
Sprouting Spartans
Crocus Crusaders
Blossom Brawlers
Vernal Velocity
Springtime Serpents
Green Grass Grapplers
Rainshower Rascals
Bloom Boomers
Sunshower Sentinels
Peony Power Players
Spring Equinox Explorers
Fresh Breeze Flyers
Wildflower Winners
Bud Breakers
Orchid Outlaws
Pastel Panthers
Dewdrop Defenders
Lavender Lightning
Sunrise Seekers
Butterfly Battlers
Sprig Surge
Birdsong Brigade
New Growth Gurus
Raindance Rovers
Emerald Energizers
Seedling Savers
March Madness Masters
Spring Fever Five
Garden Gnomes Gang
Leaf Leap Leaders
Misty Morning Mariners
Honeybee Heralds
Dewy Dawn Defenders
Spring Rain Runners
Verdant Valley Victors
Bloomers and Broomers
Flowering Fencers
Early Riser Racers
Vibrant Valley Vipers
You can also check out:
How to Generate Your Spring Team Name
Summer is a popular season for sports teams—but that doesn't mean it's the only time of year you can create a team. If you're looking to form a group focused on spring activities or fun, then creating a team name should be your first step. Whether you're getting together for a pickup game of soccer or just want to have some fun at the local park, these team name ideas will help you get started.
First, consider the type of activities or sports your team will be participating in. Will you be playing baseball, softball, basketball, or another sport? Or perhaps you're more into water sports and beach activities? Once you've determined the type of team you're forming, you can start coming up with ideas for your name.
Think about the season—springtime is all about flowers and renewal, so why not go with a nature-inspired theme? For example, "The Blooming Blossoms" or "Seedlings" could be a great fit. You can also get creative with puns and alliteration like "Rabbits on the Run" or "Purple Petunias."
Alternatively, you could also go for something edgier and more modern. If your team is focused on extreme sports, try something like "The Adrenaline Junkies" or "Sky High." For a team with an artistic bent, consider going with something like "The Creative Connoisseurs" or "Visionaries."
Finally, don't forget to consider the people on your team. Are there any inside jokes or team characteristics you can work into the name? For example, "The Bouncy Bugs" could be a great fit for a group of friends with lots of energy, or "Party Animals" could be perfect for those who love to have fun.
Creating a team name is an important part of forming your group—it will give you all a sense of unity and identity. With the right combination of creativity and humor, you'll be able to come up with something that captures the spirit of your team perfectly. So don't be afraid to think outside the box—your spring team name could be anything from silly to serious!
Conclusion
No matter what type of team you're forming, a great name is sure to set your group apart. Whether you go with something lighthearted or opt for a more serious moniker, make sure it accurately reflects the spirit of your team. With a bit of creativity and inspiration from these springtime ideas, you should have no trouble coming up with the perfect name to call your own. So get out there and have some fun this spring with a name that perfectly captures the spirit of your team! Good luck!
You can also check out: 650+ Soccer Team Names Ideas That Make Your Team Stand Out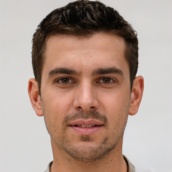 Hello, I am Alex Holland and Welcome to NameClerks. Here I share my knowledge and helpful information about naming tips and name ideas.