When it comes to playing darts, having a great team name is essential. A good team name will make your team stand out from the rest and give you a sense of identity.
There are many different types of dart team names out there. Some are funny, some are serious, and some are just downright clever.
No matter what type of team name you are looking for, we have compiled a list of some of the best dart team names around.
Dart Team Names
2 Bulls and a Cow
A Head on Points
Achy Breaky Darts
Anonymous Dart's
Armageddon
Armed & Hammered
Avengers
Bad Darts, More Beer
Barley Boys
Beer Before Bullseyes
Beer Guzzlers
Better At Pool
Boarders
Boarders
Broken Arrows
Bull-Hits
Bulls On Parade
Chairmen of the Board
Cold as Ice
Damn Those Darts
Dart Army
Dart Bags
Dart Champs
Cool Dart Team Names
Dart Creatives
Dart Daddies
Dart it!
Dart Junkies
Dart Minds
Dart ShADOws
Dart Simpsons
Dart Town Boys
Dart Vaders
Dart You Dare
Dartaholics
Dartaholics Anonymous
Dartfellas
Darting Forward
Darting Men
Darting Mommies
Darting On
Darting Tongues
Darts : The Way I like It
Darts Are Us
Darts Players
Darts The Matter
Darts-R-Fun
Best Names For Dart Team
Darty Boys
Darty Deeds
Darty Secrets
DD : Dart's Divas
Desert Storm
Destroyers of the Darts
Dimplestickers
Dominators
Don't Donkey Punch
Downtown Darters
Esso Bees
Flukes Count
Galloping Ghosts
Gods of Dart
Got Wires
Grateful Darts
High On Darts
Hurling Darters
Innovative Outs
Is It In?
Just Here for the Beer
Lean Mean Darting Machines
Let's Throw Darts
Majestic Knights
Men With Darts
Men with Large Darts
Funny Dart Team Names
Money Shot
More Darts
No Skill, Just Lucky
NyteFlytes
Oh Dart
One Way Out (Win)
Projectile Dysfunction
Quality Mrs.
Raging Bullseye
Razzle Dazzle Darters
Reckless Abandon
Respect-da-Bull
Rio Dart Association
Samurai Dart Team
Savvy Darters
Sharks
Shooting Darts
Six Pack AttackK
Dart League Team Names
Smells Like Bulls Hit
So Board
Starving Dartists
Steel-Tip Darts
Team Arrow
Team Arrowz
The Board Hitters
The Board Punctures
The Dart Frogs
The Dart Gurus
The Dart of Wars
The Dart Siders
The Dart Warriors
The Dart Warriors
The Darting Bandits
The Darting Cronies
The Darting Party
The Darts of Hazard
The Dartsiders
The Darty Smarty Bandits
Badass Dart Team Names
The Dublin Outers
The Expert Shooters
The Felton Pirates
The Holey Makers
The Lemmings of Doom
The Marks Bros.
The Marks Brothers
The Mighty Puffins
The Shooting Stars
The Throws of Despair
Three Darts to the Wind
Titans Dart
Tons of Bull
Unicorn Darts
Good Dart Team Names
Usual Chaos
Watch Our Math
Watch Us Dart
We Be Darting
We The Darters
We're Trippin'
Whacky Shooters
What A Shot
What's The Point
Who Darted?
Wholly Funk
Yall Duck
Zoomers
How To Choose a Perfect Name For Your Dart Team
Choosing the perfect name for your dart team can be a daunting task. There are so many different factors to consider. Do you want a funny name or a serious name? Do you want a clever name or a simple name?
The most important thing to remember is that your team name should reflect the personality of your team. If you are a serious team that takes the game seriously, then a funny name might not be the best choice. Likewise, if you are a fun and easygoing team, then a serious name might not be the best fit.
Once you have decided on the overall tone of your team name, the next step is to brainstorm some ideas. Here are a few things to keep in mind when brainstorming:
Alliteration is always a good choice. Examples include "The Darting Daredevils" or "The Mighty Morphing Dartboards".
Puns are always a popular choice for dart team names. Examples include "Bullseye Buddies" or "Dart Attack".
You can also try incorporating your team colors into your name. For example, "The Blue Blazers" or "The Red Arrows".
If you are having trouble coming up with ideas, try looking at other sports team names for inspiration. Many football, basketball, and baseball team names would work well for a dart team.
Now that you have some ideas, it's time to start narrowing down your choices. The best way to do this is to get input from your teammates. They will be the ones playing under the team name, so it's important that they are comfortable with it.
Once you have a few final choices, it's time to vote on the perfect dart team name. The best way to do this is to have each team member write down their top three choices and then tally up the votes. The name with the most votes is your winner!
You can also check out: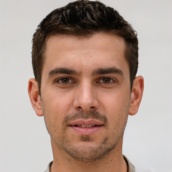 A seasoned naming expert and the creative brain behind NameClerks.com, Alex delves deep into the world of words, crafting unique and impactful names for businesses, brands, and teams. With a keen understanding of linguistics and market trends, Alex has become a go-to authority in the naming industry. When not immersed in the nuances of nomenclature, he enjoys exploring different cultures, adding depth to his naming expertise.