Accounting team names can be a fun way to bring creativity and life into the workplace. Whether you're putting together a team for an internal project or competing in a contest, having the right name can help show off your accounting skills and give your team an edge.
When choosing accounting team names, you must consider the type of team environment you are creating. Are you looking for something silly or serious? Do you want to evoke a sense of professionalism or have a more casual approach? Once you've determined the feel of your team name, consider using puns or clever wordplay to make it memorable.
Here are some fun accounting team names to get you started:
Best Accounting Team Names
The Balance Sheets
Debit or Credit?
Reconcilers Anonymous
Auditors of the Galaxy
Accountability Alliance
Let's Get Fiscal!
Spreadsheet Saviors
The Bankables
Money Makers
Number Ninjas
Tax Titans
The Ledger Lords
Bookkeepers Unite!
Cash Flow Crew
Debt Destroyers
Number Crunchers
Balance Masters
Ledger Legends
Profit Pundits
Tax Titans
Cash Flow Champions
Audit Avengers
Financial Wizards
Spreadsheet Gurus
Money Magicians
Bean Counter Brigade
Accountable Allies
Good Accounting Team Names
Revenue Rangers
Budget Guardians
Fiscal Force
Payroll Powerhouse
Asset Aces
Bookkeeping Brigade
Expense Eliminators
Compliance Crusaders
Tax Whisperers
Financial Fitness Team
Audit Trailblazers
Wealth Guardians
Excel Experts
Numbers Navigators
Cash Management Crew
Profit Protectors
Financial Insight Squad
Credit Control Heroes
Risk Management Rangers
Forensic Accountants
Balance Sheet Battalion
Payables Patrol
Receivables Regiment
Cost Control Commandos
Asset Analysis Alliance
Compliance Consultants
Investment Intelligence
Funny Accounting Team Names
Accrual Addicts
Bean Counter Bonanza
Ledger Laffers
Debit Divas
Credit Crunch Crew
Tax Titans of Comedy
Balance Sheet Bozos
Audit Amigos and Amigas
Profit Party Platoon
Cash Flow Comedians
Spreadsheet Superstars
Money Magicians and Magicianettes
Number Nincompoops
Tax Ticklers and Tacklers
Financial Funnymakers
Funny Financial Fanatics
Expense Exterminators Extraordinaire
Accountapalooza Squad
Budget Busting Brigade
CPA Clown Crew
Bank Reconciliation Buffoons
Joking Journalizers Association
Tax Tickling Team
Balance Beam Breakers Anonymous
Accountant Antics Assembly
Hilarious Bookkeeping Band
Audit Fools and Folly
Clever Accounting Team Names
Treasury Titans
Internal Control Investigators
Tax Strategy Squad
Financial Reporting Heroes
Risk Assessment Alliance
Balance Boosters
Audit Assurance Avengers
Cash Forecasting Champions
Budget Breakers
Asset Allocation Analysts
Payroll Perfectionists
Revenue Recognition Squad
Expense Analysis Army
Tax Planning Team
Financial Forecasters
Compliance Champions
Accounting Analytics Experts
Cash Flow Commanders
Internal Audit Aces
Financial Fitness Force
Inventory Investigators
Profit Maximizers
Budget Busters
Tax Solution Specialists
Financial Consulting Crew
Risk Mitigation Masters
Audit Accuracy Agents
Payables Perfection Team
Receivables Response Squad
Cost Containment Corps
Team Names for Accountants
Asset Appraisal Avengers
Compliance Crusaders
Investment Advisors
Treasury Task Force
Control Optimization Crew
Tax Efficiency Experts
Financial Analysis Battalion
Risk Management Mavericks
Balance Sheet Beautifiers
Payroll Processing Pros
Revenue Recovery Team
Expense Elimination Experts
Tax Compliance Commandos
Financial Planning Phantoms
Compliance Control Command
Accounting Assurance Alliance
Cash Flow Cultivators
Internal Control Inspectors
Financial Wellness Warriors
Inventory Intelligence Squad
Profit Preservation Patrol
Budgeting Brilliance Team
Tax Reduction Taskforce
Financial Investigation Force
Risk Assessment Wizards
Audit Accuracy Army
Payables Perfection Partners
Accounting Pun Team Names
Receivables Response Rangers
Cost Control Crusaders
Asset Analytics Avengers
Compliance Consulting Cohort
Number Crunchers Inc.
Balance Beam Accounting
Profit Pioneers
Ledger Legends
Cashflow Consultants
Precision Partners
Tax Titans
Audit Avengers
Bean Counter Brigade
Financial Wizards
Budget Masters
Wealth Builders
Revenue Rangers
Accountable Allies
Balance Brigade
Payroll Pros
Excel Experts
Debtor Detectives
Money Matters Inc.
Asset Architects
CA Group Names
Fiscal Fitness Squad
Compliance Crusaders
Bookkeeping Heroes
Tax Whisperers
Balance Sheet Brigade
Profit Guardians
Cash Crunchers
Financial Forecasters
Wealth Watchers
Budget Boosters
Revenue Recon
Audit Architects
Transaction Troopers
Payable Professionals
Financial Focus Force
Numbers Navigators
Asset Avengers
Tax Tacticians
Dollar Detectives
Balance Buddy
Profit Partners
Ledger Luminaries
Budget Battalion
Wealth Warriors
Revenue Rescuers
Tax Team Names
Audit Aces
Cashflow Commandos
Financial Foundation
Bookkeeping Brigade
Tax Terminators
Balance Masters
Accountable Advisers
Payroll Perfectionists
Excel Geniuses
Debtor Defenders
Money Management Experts
Asset Advocates
Fiscal Forces
Compliance Captains
Book Balancing Squad
Tax Talents
Profit Pursuers
Budget Bosses
Revenue Rovers
Audit Angels
Cashflow Champions
Financial Futurists
Wealth Whiz
Numbers Network
Asset Alliance
Tax Troopers
Balance Builder
Profit Patrol
Payroll Team Names
Ledger Lynx
Budget Brigade
Revenue Riders
Audit Allies
Cashflow Commanders
Financial Fixers
Wealth Wranglers
Compliance Consultants
Bookkeeping Mavericks
Tax Titans
Balance Bandits
Accountable Analysts
Payroll Pioneers
Excel Executives
Debtor Detectives
Money Masters
Asset Admirers
Fiscal Forces
Audit Team Names
Number Nurturers
Tax Terminators
Profit Professionals
Budget Builders
Revenue Rangers
Audit Architects
Cashflow Champs
Financial Focus Group
Wealth Warriors
Number Ninja
Money Maestro
Cash Captain
Tax Tamer
Ledger Legend
Bean Counter
Profit Pro
Spreadsheet Samurai
Balance Boss
Audit Ace
Fiscal Guru
Tax Wizard
Accountabot
Finance Fiend
Pencil Pusher
Budget Baron
Nicknames for Accountants
Cashflow Commander
Payroll Prodigy
Ledger Luminary
Expense Exorcist
Compliance Crusader
Tax Terminator
Financial Whiz
Risk Ranger
Balance Sheet Boffin
Payables Picasso
Receivables Rockstar
Asset Aficionado
Financial Sherlock
Tax Whisperer
Spreadsheet Sorcerer
Money Mastermind
Audit Ninja
Payroll Perfectionist
Revenue Rocker
Expense Expert
Cash Czar
Tax Magician
Financial Falcon
Budget Ninja
Accounting Group Names
Financial Squad
Money Matters Group
Accounting Collective
Ledger League
Bean Counter Club
Balance Brigade
Profit Posse
Cashflow Clan
Audit Alliance
Tax Team
Financial Forces
Bookkeeping Battalion
Expense Experts
Numbers Network
Budget Bunch
Asset Avengers
Payroll Party
Tax Titans
Revenue Rangers
Compliance Crew
Financial Focus Group
Accounting Mavericks
Ledger Luminaries
Money Management Masters
Audit Avengers
Tax Trailblazers
Financial Wizards
Cashflow Champions
Balance Sheet Bandits
Cost Control Collective
Payables Powerhouse
Receivables Squad
Asset Analysts
Financial Insight Team
Tax Strategy Group
Spreadsheet Savants
Payroll Heroes
Revenue Geniuses
Budget Busters
Profit Planners
Funny Accounting Names
Ledger Laugh Riot
Profit Peculiarities Posse
Cash Comedy Connoisseurs
Witty Worksheet Wizards
Number Crunching Pranksters
Tax Tumbling Troupe
Financial Fools Society
Laughing Ledgers League
Expense Entertaining Ensemble
Comic Controllers Coalition
Hilarious Hundredths Clan
Tax Teasing Team
Comical Cash Flow Collective
Funny Financial Fairy Club
Jolly Journalizing Jesters
Tax Tinkering Tribe
Laughable Ledgers League
Budget Buffoon Brigade
Hysterical Bookkeeping Bandits
Amusing Asset Analysts
Quirky Quants and Quipsters
Ledger Laughter League
Tax Taming Team
You can also check out:
How To Choose a Name For Your Accounting Team
Choosing an accounting team name is a great way to show your team's personality and create a sense of unity. Creating a creative and unique accounting team name can be fun and exciting whether you're working in the public or private sector. Here are some tips for how to pick the perfect name for your accounting team.
First, consider what your team does. Does your team specialize in financial analysis, tax preparation, auditing, or bookkeeping? Depending on the type of work you do, you may want to choose a name that reflects the nature of your work.
Second, think about the dynamics of your team. Is everyone close-knit and supportive? Do you all have similar interests or come from different backgrounds? Considering how well your team works together could help narrow down potential names.
Third, consider any themes or common interests among your teammates. Do any members share a love for puns? Are there any sports teams that everyone follows? If there's anything that unites your group beyond just their job duties, it might make for a great name.
Finally, don't be afraid to have fun with it! Some of the best accounting team names have a humorous or creative twist. You can also play around with acronyms and puns to make something catchy and memorable.
With a bit of creativity and thoughtfulness, you're sure to come up with a name that perfectly captures the spirit of your accounting team. Whether you all decide to go for something funny or serious, picking the right name will bring your group closer together and help drive success in the long term. Good luck!
You can also check out: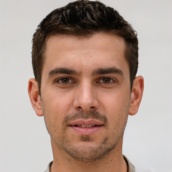 Hello, I am Alex Holland and Welcome to NameClerks. Here I share my knowledge and helpful information about naming tips and name ideas.